This event has been canceled. Emails will be sent to ticket holders by LiveNaton notifying them of any available refund options for the event.  To learn more please visit LiveNation's web page. 
---
Clannad is an iconic GRAMMY, BAFTA and Ivor Novello Award-winning band formed in 1970 whose unique and timeless sound gave rise to the genre of Celtic Music.
Doors – 7:00 PM
Performance – 8:00 PM
---
Tickets
$39, $55, $65, $75
**Please note that the Folly Box Office DOES NOT handle ticketing for this event. Tickets CAN NOT be purchased by visiting or calling the Folly Box Office. You must visit TicketMaster.com or click the "Buy Tickets" button below to purchase your tickets.
---
**This event is presented by a rental client. The content of this event does not necessarily reflect the views or opinions of the Folly Theater, its staff, or the board of directors.

Tuesday September 14, 2021

8:00 PM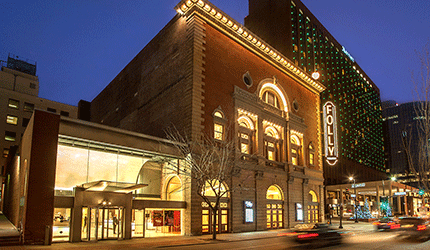 LOCATION
The Folly Theater
300 West 12th Street
Kansas City, MO 64105
Ticket Office 816.474.4444