FY22 Folly Jazz Series: Jeff Lorber Trio
JazzTalk by Steve Paddock at 7:00PM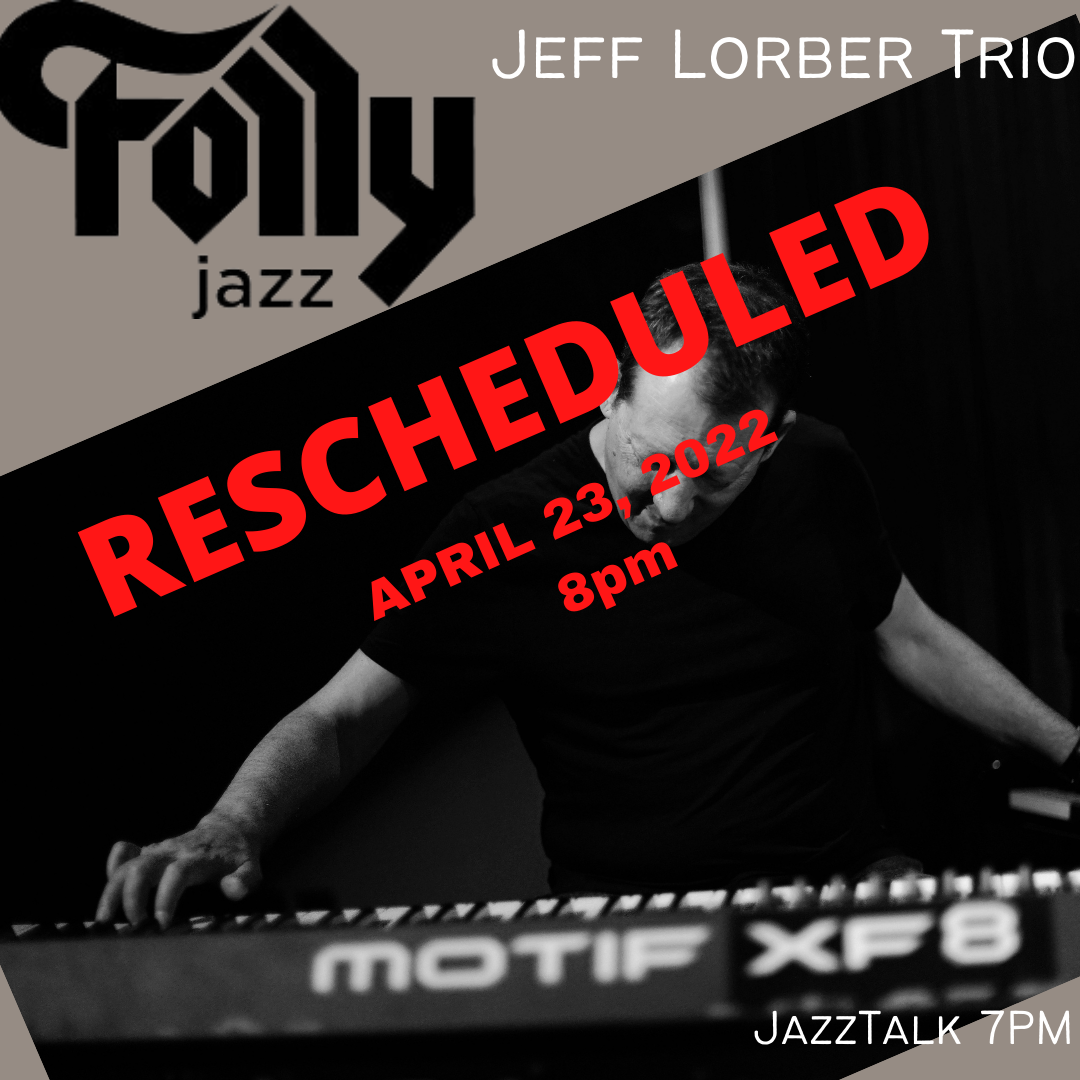 FY22 Folly Jazz Series: Jeff Lorber Fusion Trio
JazzTalk by Steve Paddock at 7:00PM
Grammy Award-winning keyboardist, composer, and producer Jeff Lorber has, over the course of 42 years and 24 albums, pioneered the post-fusion sound of contemporary jazz with his radio-friendly, groove-oriented instrumental music.
From 1977's Jeff Lorber Fusion to 2017's Prototype (named Best Contemporary Instrumental Music album at the 60th annual Grammy Awards) to his recent collaboration with guitar great Mike Stern on Eleven, Lorber has shown a knack for creating fresh vibes and funky grooves while layering on jazzy improvisations on piano, synthesizer, and his signature Fender Rhodes electric piano. Lorber's work has spanned widely to include music for The Weather Channel and the hit video game, Castlevania: Symphony of the Night.
Jeff also served as a speaker for the PKD Foundation, after being diagnosed with polycystic kidney disease and received a successful kidney transplant from his wife.
Band Line-Up
Jeff Lorber – Keyboard
Jimmy Haslip – Bass
Sonny Emory – Drums
JazzTalk by Steve Paddock at 7:00PM
UPDATED COVID POLICY DECEMBER 1, 2021 – THE FOLLY THEATER WILL AGAIN REQUIRE MASKS TO BE WORN IN THE THEATER. PROOF OF VACCINATION OR NEGATIVE COVID TEST WITHIN 72 HOURS OF THE PERFORMANCE IN ORDER TO ATTEND IS ALSO REQUIRED. CHILDREN UNDER 2 WILL NOT BE ALLOWED TO ATTEND.