Heart of America Youth Ballet Presents: Coppelia
At the Folly Theater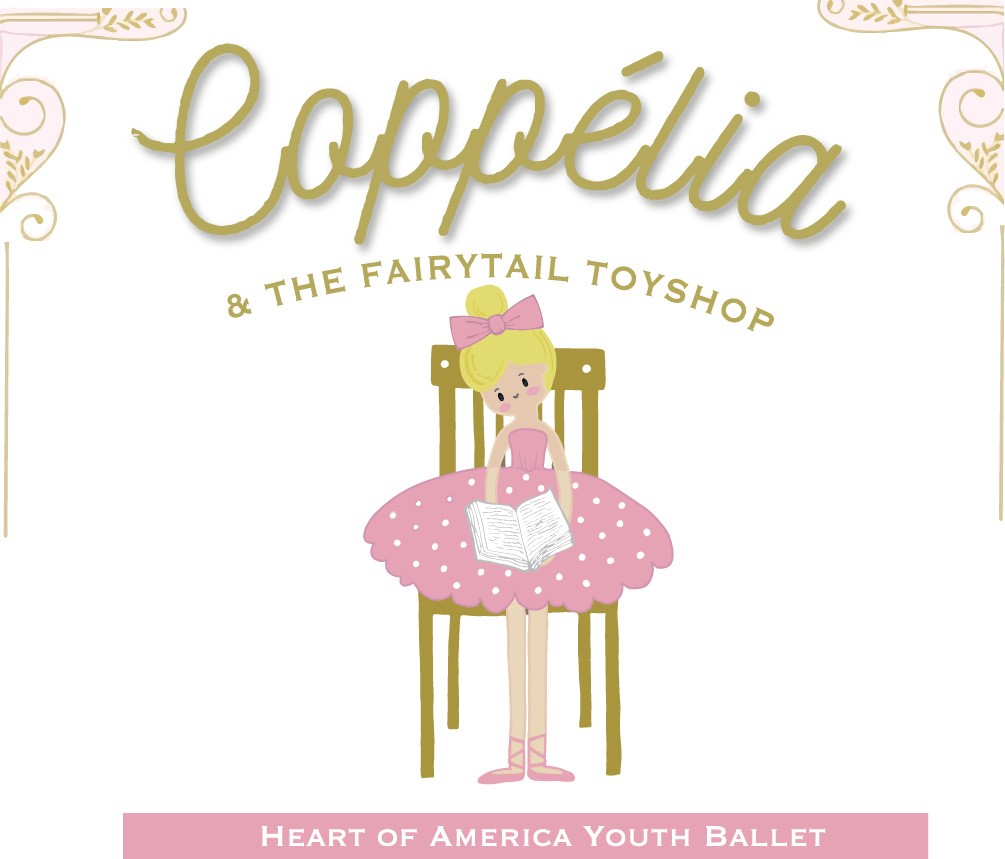 Box Office Opens: TBD
Theater Doors Open: TBD
Heart of America Youth Ballet is pleased to announce that this year's Folly production will be Coppelia. This classical ballet is one for all ages and has brought love and mystery to its audiences for centuries. HAYB previously produced this show 12 years ago in 2010 and we look forward to bringing it back. The Performance dates are November 11-12, 2022.
Click Here to Purchase Tickets for Friday November 11th
Click Here to Purchase Tickets for Saturday November 12th
The History of HAYB . . . HAYB has maintained its goal of receiving a 501(c) (3) non-profit status through years of community service characterized by dance education, free seminars, and charitable donations to other organizations such as The Christy Henrich Foundation and Joint Adventures, a local organization supporting children with Juvenile Rheumatoid Arthritis. The Company has made a commitment to provide affordable, quality, local ballet to the community. Additionally, the youth ballet has become a regular attraction at the historic Folly Theater in downtown Kansas City. They have produced traditional ballets such as, The Nutcracker, Coppelia, Cinderella, Sleeping Beauty, along with their original ballets, Alice In Wonderland, Little Mermaid and The Wizard of Oz,
Annually, the HADC studio is magically transformed into a Dinner Theatre Playhouse. The community is invited to a Mother/Daughter Tea Party where the performers can be seen up-close-and-personal as they perform excerpts from the ballet. The performers are in full costume (indicative of the upcoming performance . . . Wizard of Oz, Nutcracker, Sleeping Beauty, Little Mermaid, etc.). Following the tea party where attendees are served tea, finger foods, and sweets, performers are available for autographs and photographs. The tea party is the one HAYB fundraiser held on a yearly basis.