After All: 60 Years of CHER!
at Folly Theater
Presented by The Heartland Men's Chorus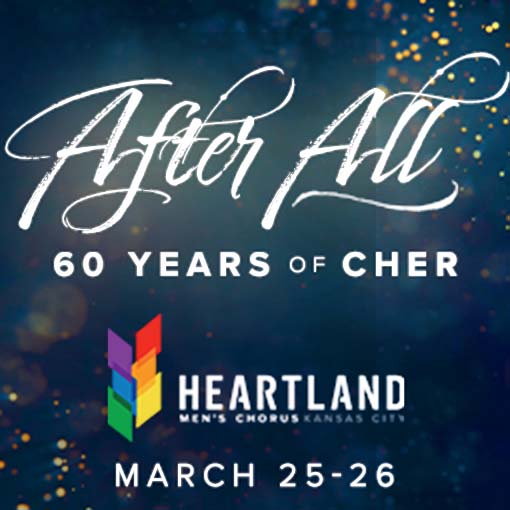 General Doors Open: 7:00pm
Tickets On Sale Now
**as tickets are not sold by the Folly Theater Box Office, any and all questions regarding ticket purchase should be directed to the event organizers
Known as the 'Goddess of Pop', there are few legends that hold the same level of pop grandeur as the American singer, actress, philanthropist, and LGBTQ+ activist and icon other than Cher! 
This ultimate pop chameleon invented the female rock star prototype in turn paving the way for so many by embodying the unapologetic and fearlessness that some of us can only aspire to! From "I Got You Babe" to "Strong Enough", "Dark Lady" to "Believe", we're gonna turn back time through six decades of hit after hit!  Once again in collaboration with Grammy nominated composer/arranger David Maddux, join the Heartland Men's Chorus Kansas City for another choral pop world premiere celebrating the one and only Cher!
The Heartland Men's Chorus – 816-931-3338