John Keck LIVE! in the Lounge
In Partnership with KKFI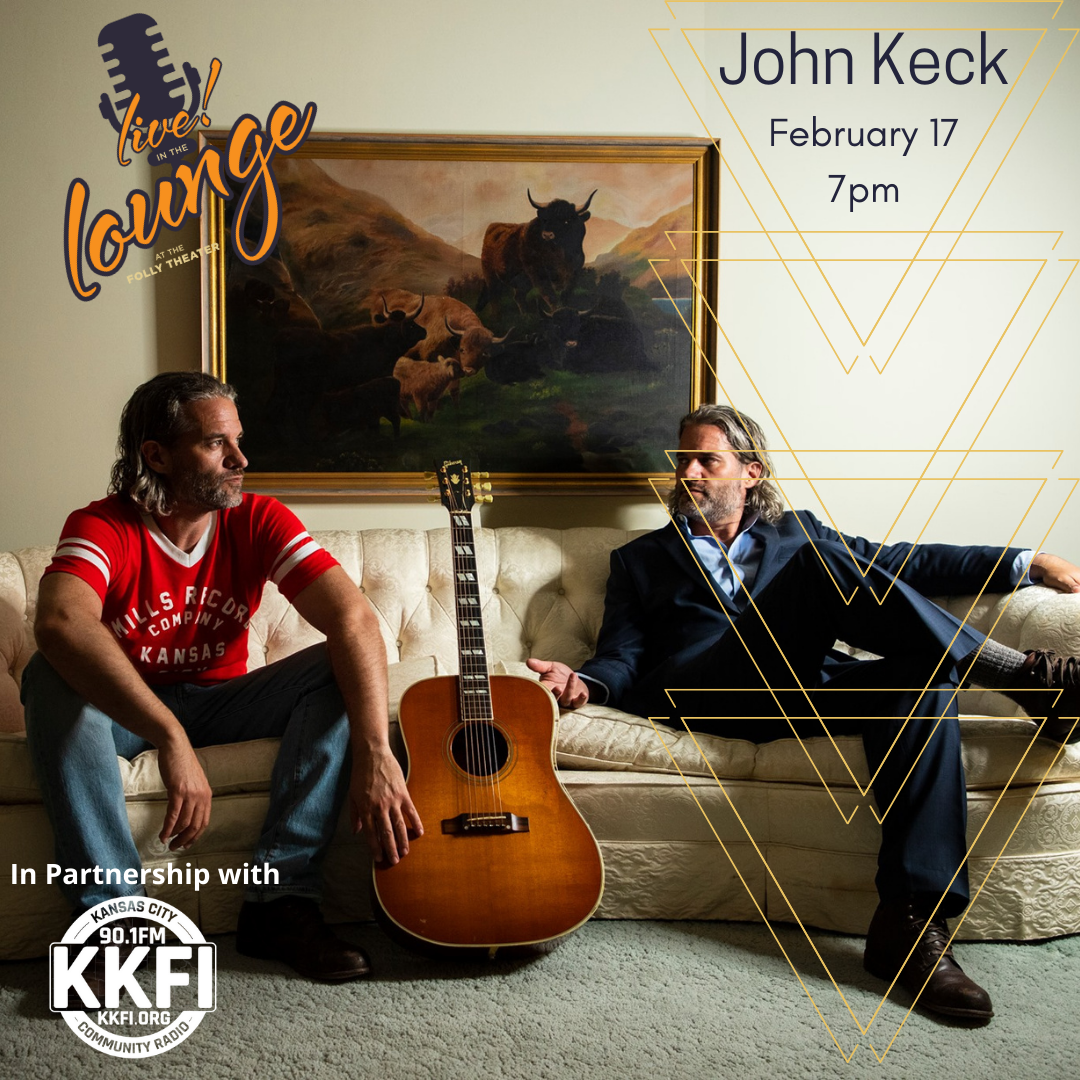 John Keck LIVE! in the Lounge
John Keck is a songwriter who creates lyrics with the intent of capturing emotion, a moment in time that we can travel to and be present in. Much like a photograph defines the light of an instant. With one foot in the South and one in the Midwest, John's music is a modern blend of traditional Americana and a willingness to be undefined.
"It's a joy to go out looking for that music that stays with me somewhere between a good breakfast and a ghost, I've been able to find that many many times with John Keck."
– Mike Warren KCUR NPR
"John L Keck is a hidden gem and a singer-songwriter any host would welcome to their venue with open arms.  His sophisticated finger-picking guitar music blends beautifully with his soulful voice.  Together they tell stories of real feelings, real people, and real relationships.  Our audience connected immediately with John's easy manner and personal style of storytelling. His original music is a journey of sadness, joy and hope leaving the listener feeling better for having been in his audience."
-Lakeside Music, Manhattan, Kansas
Tickets on sale in January – $22.  This is a limited seating listening room environment.
For more information on John Keck visit his website.
Thank you to our sponsors
The Copaken Family Foundation
John W & Effie E Speas Memorial Trust, Bank of America Trustee