Joyce Didonato's 'Eden'
Part of the Harriman Jewel Series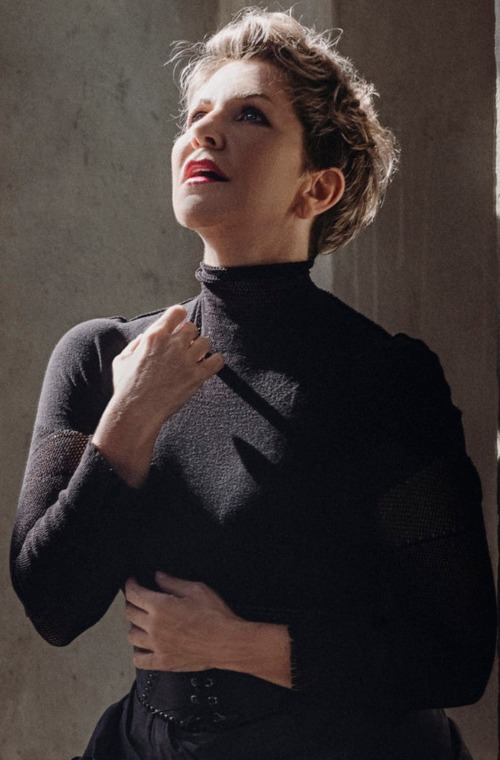 Joyce Didonato's 'Eden'
Part of the Harriman Jewel Series
"In a world that is bustling at full speed, brimming with ever-demanding technology, I find myself searching more and more for the nourishing solitude and the restorative balance of nature. The force that we dare call "Mother Nature" never fails to reclaim Her dominance, to illuminate Her mystery or to humble us at Her feet—Joyce DiDonato all while lavishing on us Her wondrous gift of life. This search leads here…"

—Joyce DiDonato
Together with Joyce DiDonato's longtime musical collaborators—the Italian Baroque ensemble Il Pomo d'Oro, led by their Music Director Maxim Emelyanychev—and a new collaboration with the acclaimed composer Rachel Portman, Eden is a continuation from her highly acclaimed production In War and Peace.
As a co-commissioner for this project, the Series is excited to share this production of extraordinary music and fascinating imagery that amplifies the traditional concert format. Meshing traditional opera, brand new commissions, poetry, and a magical stage presence will create a truly unforgettable experience of music celebrating this balance of nature and life itself.
Programme will include works by:
Ives
Portman (World Premiere)
Cavalli
Handel
Gluck
Mahler
Wagner
Valentini
Marini
Myslivececk
Joyce DiDonato, Executive Producer and Mezzo-soprano
Maxim Emelyanychev, Conductor, il pomo d'oro
Marie Lambert-Le Bihan, Stage Director
Vita Tzykun, Scenic and Costume Designer
John Torres, Lighting Designer
Sophie Dand & Rachel Walters, Educational Outreach Manager and Partnership Liaison
Robert Kearns, Production Manager
Adrien Rigal, Stage Manager
Valentin Bodier, LX Board Operator
Askonas Holt, Tour Management
Commissioned by University Musical Society of the University of Michigan; the Harriman-Jewell Series, Kansas City; Abu Dhabi Music & Arts Foundation; and Cal Performances at University of California, Berkeley.
Harriman-Jewell Covid Requirements:
All patrons must show proof of full vaccination at the door, no exceptions.  Masks strongly encouraged.
We are not allowing for negative COVID tests results at this time.