Men of Men
LIVE! In The Lounge Series
Post-Apocalypse Jukebox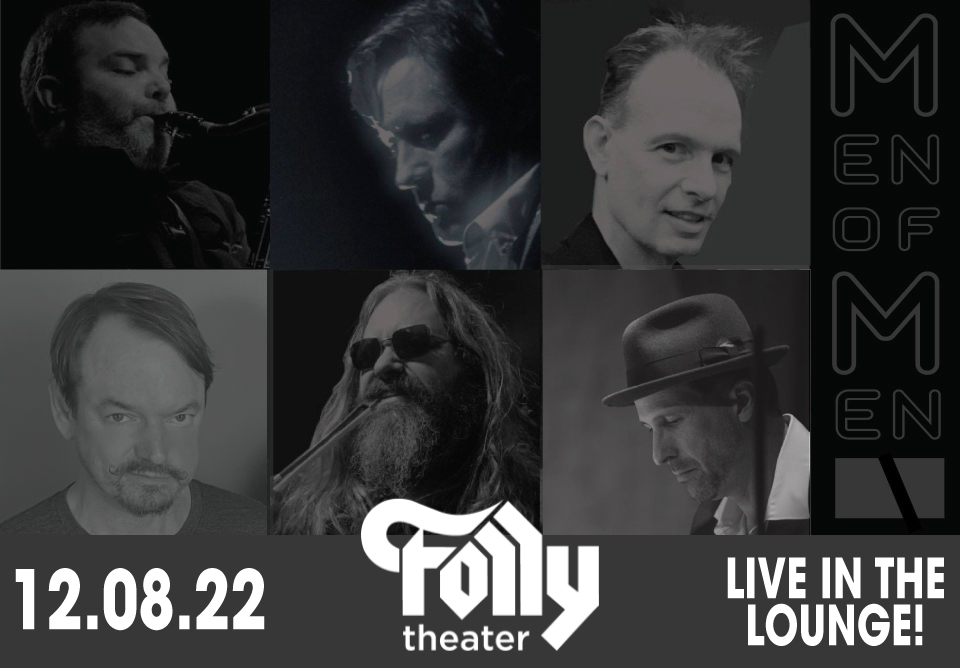 LIVE! In The Lounge - Men of Men
Doors Open: 6:30 pm
Post-apocalypse jukebox. Deep divers, jazz punkers. Composed of stalwart and seminal KC musicians, Men Of Men takes you on an adventure through the depths of music's deep cuts. Tunes that span jazz, rock, prog, doo-wop, and punk rock sit side by side in post-modern soup.
Alex Alexander – guitar
Kyle Dahlquist – keys, horns, guitars, noises
Jeff Harshbarger – bass
Matthew Ronan – drums
Steven Tulipana – voices and gadgets
Rich Wheeler – saxophone
The LIVE! In The Lounge Series is sponsored in part by 90.1 KKFI.