Make Music Day with Alan Voss
Part of the Make Music KC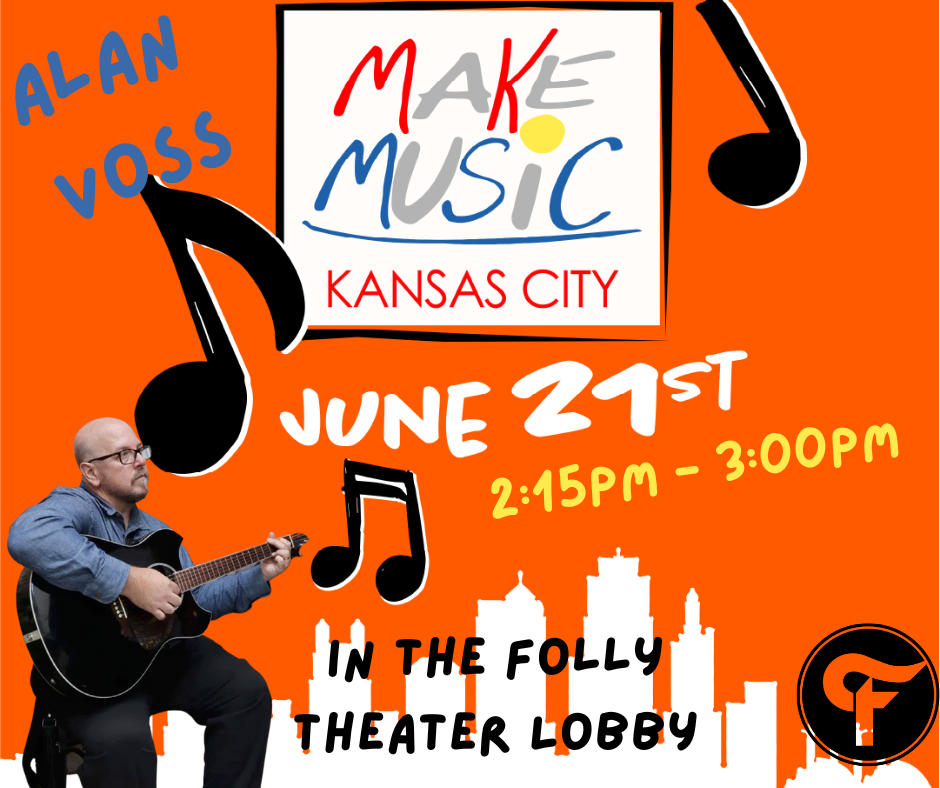 Make Music Day with Alan Voss
The Folly Theater is excited to be part of the second annual city-wide Make Music Kansas City, a wild and wonderful mix of free outdoor and indoor musical events, on Tuesday, June 21. Make Music KC is part of Make Music Day, a global music celebration that takes place on the summer solstice each year and brings people of all ages and skill levels together. This year, over 80 U.S. cities will host thousands of Make Music performances as part of the world's largest annual music event. Make Music KC is coordinated by Kansas City, Missouri Parks and Recreation.
Alan Voss is a native Kansas City guitarist and composer who performs in various musical contexts including leading his own Jazz groups, playing guitar for The Heidi Mikhail Band, drums for The Second Nature Ensemble, and various freelance projects. Alan is working on material for his debut album Baobab which will be released late 2022 to early 2023.
Alan will play at the Folly from 2:00 PM to 2:45 PM, immediately following the theater's groundbreaking event.  This is a free event and open to the public.
To find out more about Make Music Day KC go to their website – https://www.makemusicday.org/kcmo/.  The website includes information about the global Make Music Day, Kansas City's part in Make Music Day, what venues are participating, and what artists and where they are playing.  So plan ahead for a full day of music!!