Mark & Maggie O'Connor Duo
Folly + 90.9 The Bridge Americana Series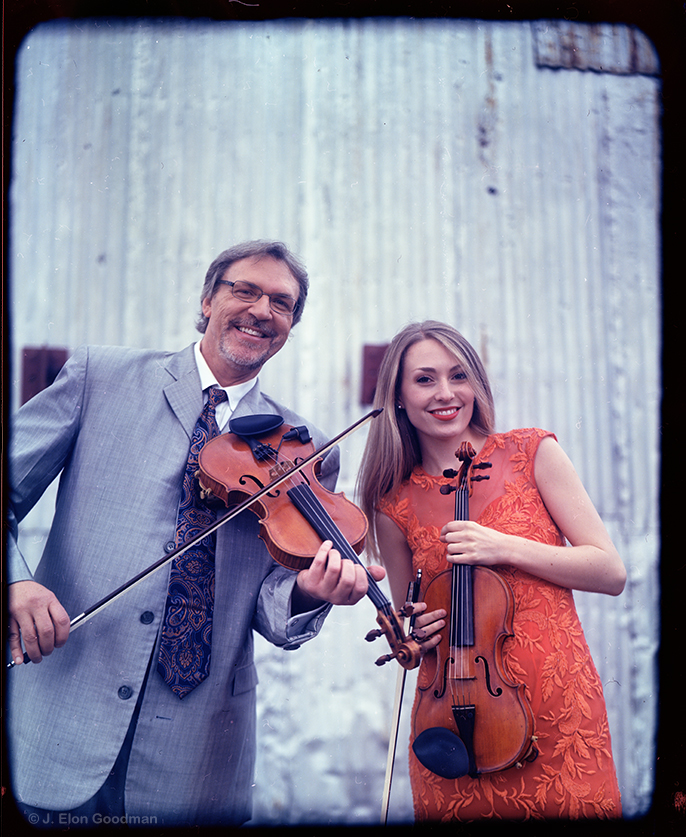 Mark & Maggie O'Connor Duo
Part of the Folly + 90.9 The Bridge Americana Series
"One of the most spectacular journeys in recent American music." – The New York Times
Mark O'Connor began his creative journey at the feet of American fiddling legend Benny Thomasson, and the iconic French jazz violinist Stéphane Grappelli. Now, at age 59, he has melded these influences into a new American classical music, and is perpetuating his vision of an American School of String Playing. Mr. O'Connor has won three Grammys, seven CMA awards as well as several national fiddle, guitar and mandolin champion titles. His distinguished career includes representing the United States Information Agency in cultural diplomacy to six continents and performing in front of several U.S. presidents including being invited to the White House by President Ronald Reagan to perform as a teen.
Violinist and American fiddler Maggie O'Connor performs a variety of musical styles throughout the U.S. and beyond, most recently as a member of the Grammy Award-winning Mark O'Connor Band. Frequently performing with her husband, violinist and composer Mark O'Connor, together they have appeared as guest soloists with the Singapore Chinese Orchestra, the Santa Rosa Symphony, the Walla Walla Symphony, the Nashville Symphony with the O'Connor Band, and many other symphony orchestras performing his compositions ranging from his Strings and Threads Suite to his Double Violin Concerto and Johnny Appleseed Suite.
The couple has also performed violin duos around the world, including the Leopold Auer Music Academy Hungary as well as the Berlin Konzerthaus celebrating the centennial birthday of the great violinist Yehudi Menuhin. Maggie was a member of the O'Connor Band, whose debut album Coming Home won a Grammy Award for "Best Bluegrass Album of the Year" in 2017 at the 59th Grammy Awards. Along with the Mark O'Connor Duo, Maggie has also frequently performed in her husband's ensembles ranging from Hot Swing and An Appalachian Christmas, a hit concert tour taking place each holiday season.
For more information, please see www.markoconnor.com and www.oconnormethod.com.
Tickets are $15 to $50 + fees.