Stephonne LIVE! in the Lounge
In Partnership with KKFI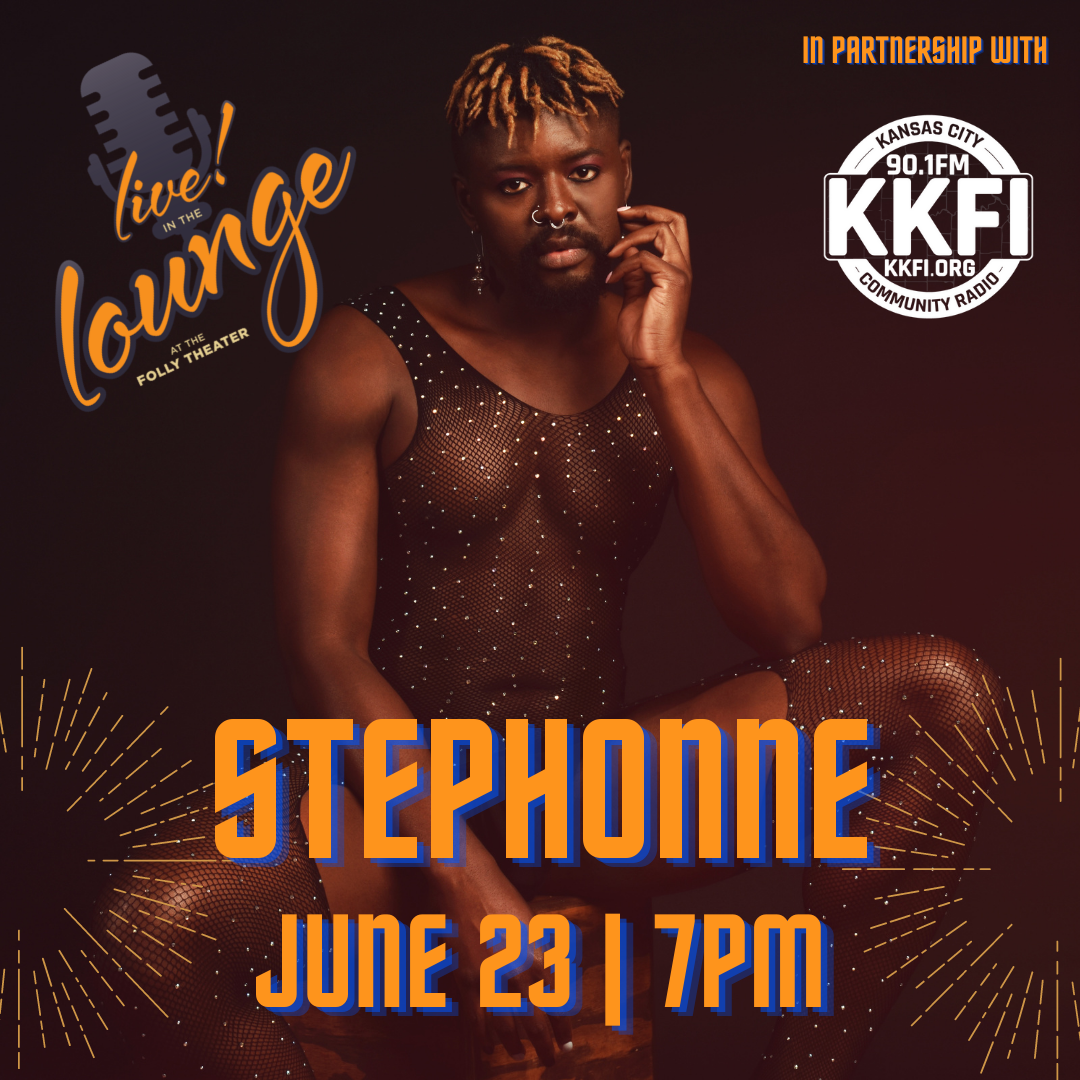 Stephonne LIVE! in the Lounge
Stephonne is an up-and-coming alternative rock and R&B artist from Kansas City. Inspired by the sounds of Prince and Billie Holiday.  He has an unmistakable sultry and soulful voice that sends his listeners on a visceral and experiential journey. In 2015, Stephonne released his first single "I Want To Hold Your Hand", followed by "Unworthy" and several other singles throughout the years. He released his first full-length album titled Caged Bird Sings Songs About Red Beard in 2018 and an EP titled Sis: Side A in 2020.  Stephonne will be releasing the companion EP, Sis: Side B in Spring 2022. He is always working to push boundaries with his music and provide his listeners with new experiences audibly and visually.
This is a listening room series – Tickets will be on sale in late May. Seating is limited.
COVID-19 Safety Protocols: Patrons are welcomed and encouraged to wear masks while inside the Folly Theater.  For the safety of others, we request that any patron who has tested positive for COVID-19 less than 7 days before the event, or who is currently experiencing COVID-related symptoms (including fever, nausea, coughing, shortness of breath, muscle or body aches, and/or loss of taste or smell) refrain from attending this event.