Steven Curtis Chapman
with Special Guest Mac Powell
Presented by Awakening Events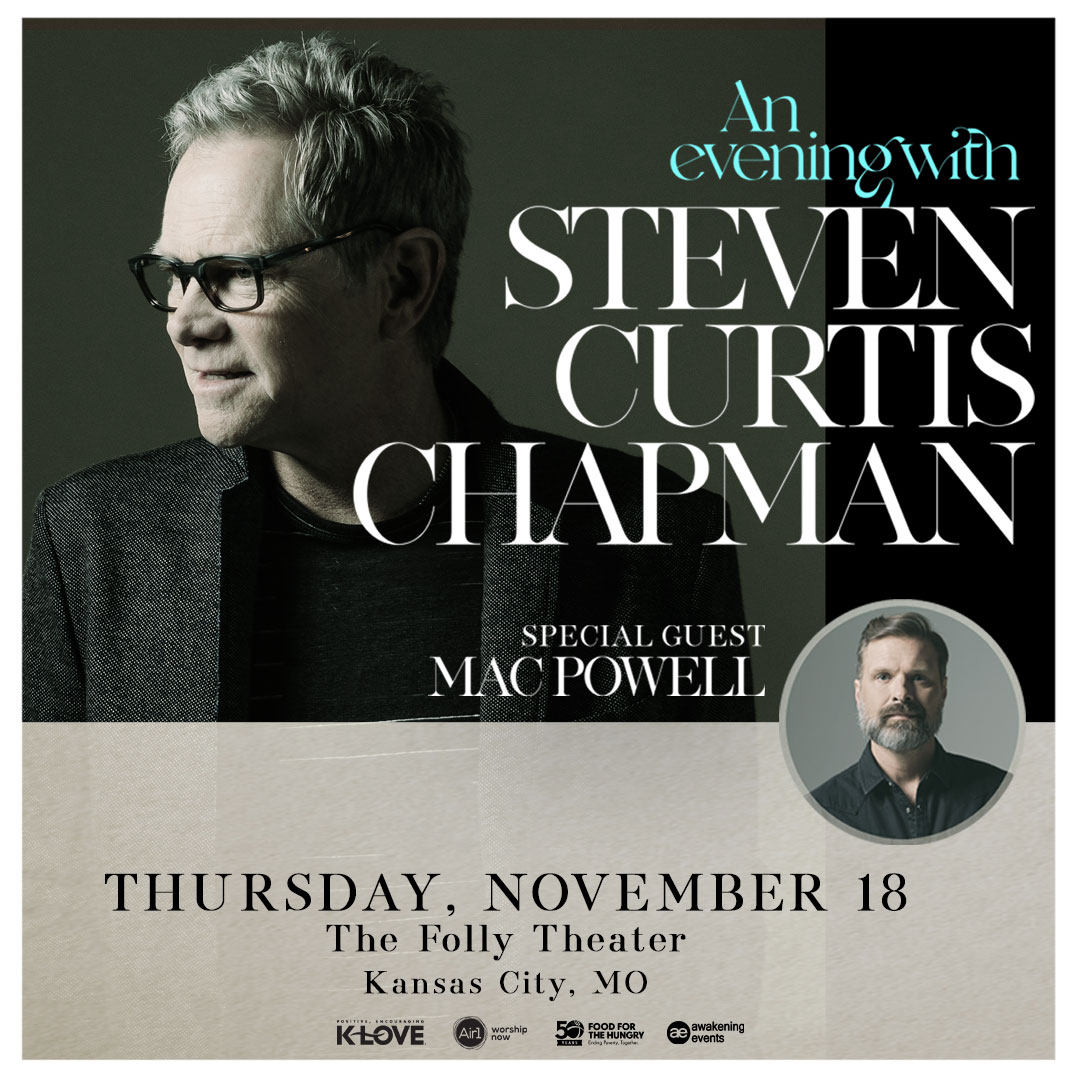 Steven Curtis Chapman with Special Guest Mac Powell
Awakening Events is excited to announce An Evening with Steven Curtis Chapman and special guest Mac Powell. The tour featuring two of the most iconic voices in Christian music also boasts an all-star band of instrumentalists on stage making for an unforgettable concert experience. Presented by Awakening Events. The Folly Theater Box Office does not handle ticket sales for this event. Please click the buy tickets to be directed to the ticketing page.
Tickets are $22.50 to $75 plus fees.  VIP Doors at 5;30
*ALL TICKETS SOLD BY AWAKEING EVENTS THROUGH ETIX
**This event is presented by a rental client. The content of this event does not necessarily reflect the views or opinions of the Folly Theater, its staff, or the board of directors.
Effective September 13, 2021
All individuals who enter the Folly Theater to attend public performances must provide proof of full COVID-19 vaccination OR proof of a negative COVID-19 test (within the last 72 hours), either by presenting a physical or digital copy.  We are not able to accommodate children under the age of two (2).  Masks will also be required at all times while inside the building.