The Black Creatures
LIVE! In the Lounge
In Partnership with KKFI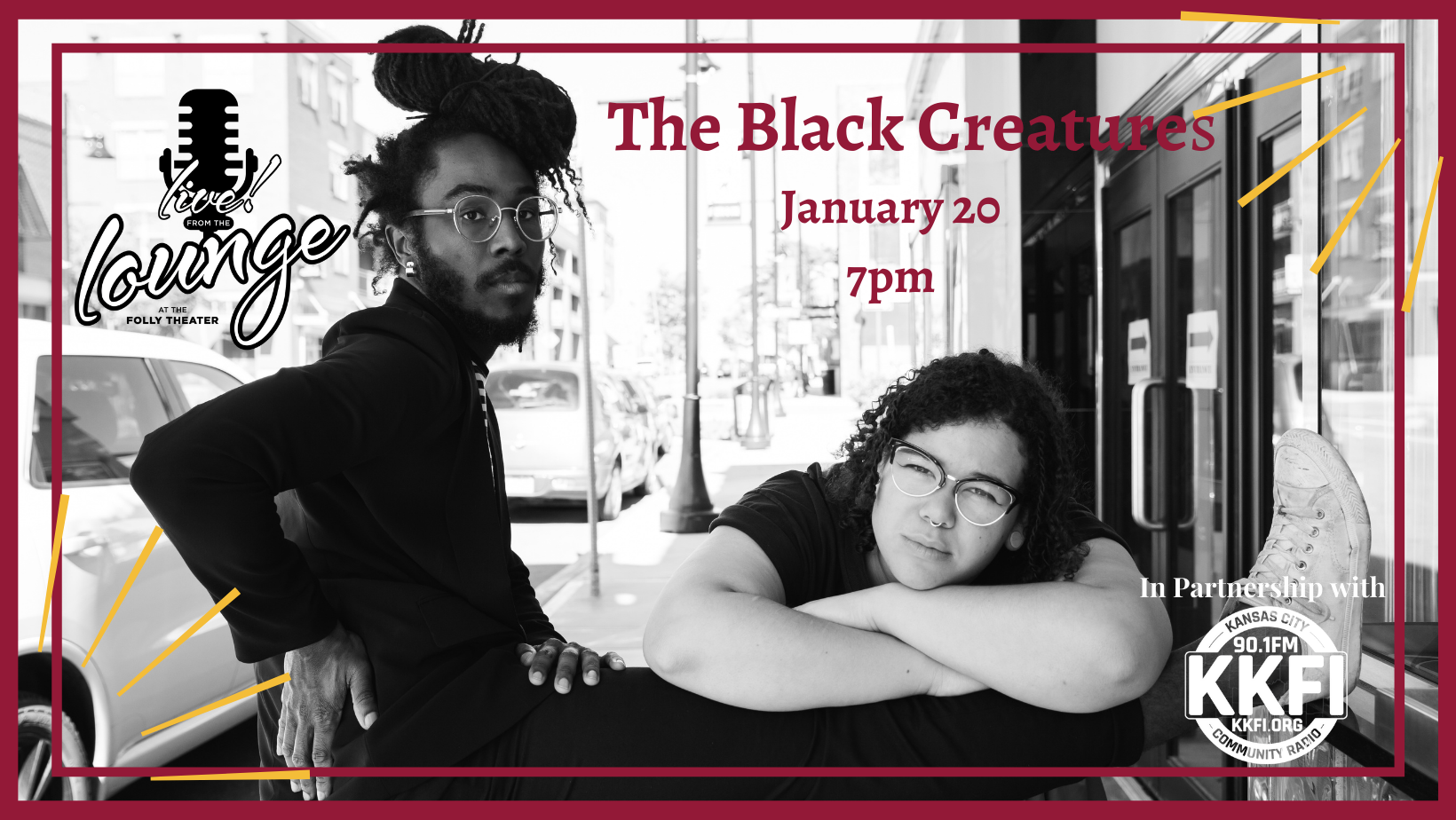 The Black Creatures LIVE! In the Lounge
"Representing the strange land of Kansas City, Missouri, Jade Green and Xavier began working together around the end of 2013 with no more than the intention to collaborate on just a few songs. They couldn't stop and eventually dubbed the project The Black Creatures. They both write and perform vocals, with Xavier at the helm of production and composition.
The Black Creatures make a point to blur the lines of genre while maintaining a recognizable cohesion; often times blending contemporary styles of pop, hip-hop, dance, R&B, EDM and soul with cinematic and storytelling sci-fi/fantasy elements and themes. With the complex approach The Black Creatures take to their work, fans young and old have consistently regarded their performances as surprisingly gripping and intensely enchanting.
Jade Green pulls no punches! They have a vocal background in opera and a penchant for theatrics, and both are the foundation of their ever-evolving approach to writing and performing in The Black Creatures. While the instrumentals may set the tone for the show, Jade's voice captivates the audience from beginning to end.
Xavier lays the groundwork… Originally a violinist, Xavier unfurled into a producer and vocalist, maintaining the same air of intrigue and mystery throughout his compositions and performances in The Black Creatures."
Tickets on sale in December – $22 limited seating.  This is a listening room experience.
UPDATED COVID POLICY DECEMBER 1, 2021 – THE FOLLY THEATER WILL AGAIN REQUIRE MASKS TO BE WORN IN THE THEATER. PROOF OF VACCINATION OR NEGATIVE COVID TEST WITHIN 72 HOURS OF THE PERFORMANCE IN ORDER TO ATTEND IS ALSO REQUIRED. CHILDREN UNDER 2 WILL NOT BE ALLOWED TO ATTEND.
Thank you to our sponsors
The Copaken Family Foundation
John W & Effie E Speas Memorial Trust, Bank of America Trustee