The Book of Kells
Presented by The Storling Dance Theater
at The Folly Theater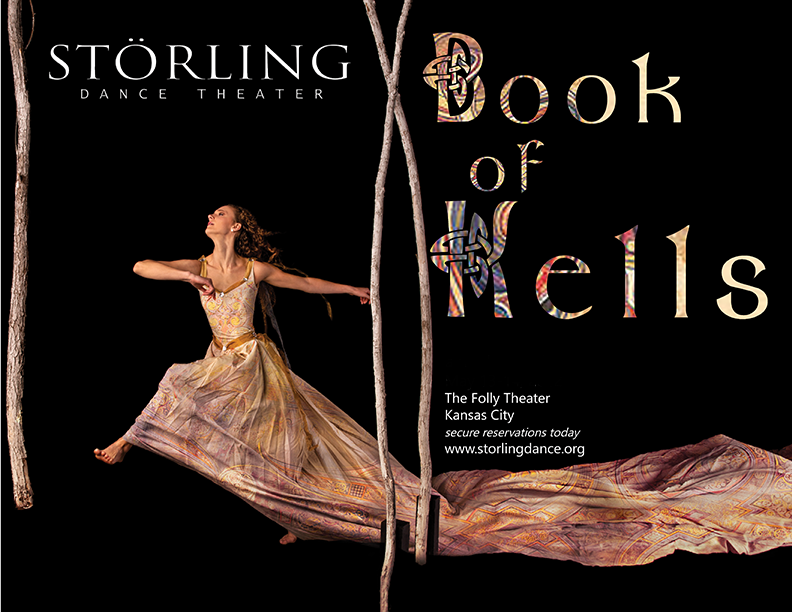 General Doors Open: 6:30pm
Tickets On Sale Now
**as tickets are not sold by the Folly Theater Box Office, any and all questions regarding ticket purchase should be directed to the event organizers
Inspired by the 9th Century, Scottish work of art, the Book of Kells, Mona Störling-Enna has woven together a tapestry of music, story, fabric and dance to express the beauty of content and form that makes up this global treasure. 
Student Reserved Seating: $15 (Plus Service Fees, & Tax)
Adult Reserved Seating: $25 (Plus Service Fees, & Tax)
Tickets are available at the door as space allows
Ticket Prices At the Door: $32 (includes services fee)
*Tickets Are Non-Refundable. To see if tickets can be transferred, please email accounts@culturehouse.com.