The Kennedy Center Theater for Young Audiences on Tour Presents Acoustic Rooster's Barnyard Boogie: Starring Indigo Blume
Adapted from the books by Kwame Alexander By Kwame Alexander and Mary Rand Hess Music By Randy Preston Directed by Lili-Anne Brown
Folly Kids Series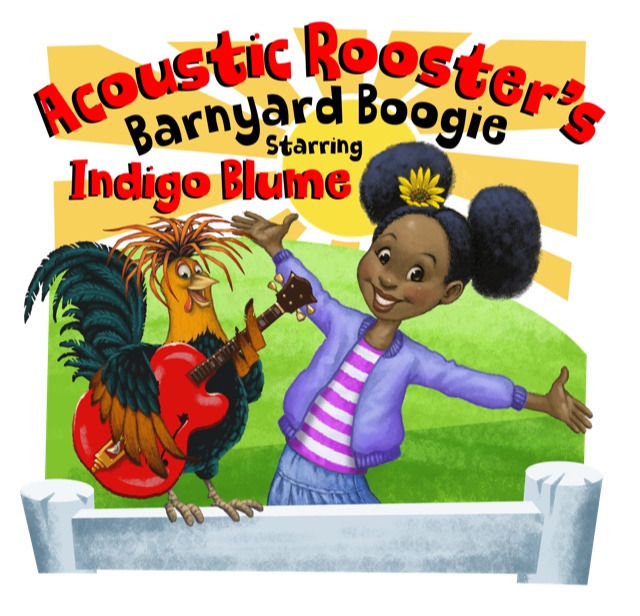 The Kennedy Center Theater for Young Audiences on Tour Presents Acoustic Rooster's Barnyard Boogie: Starring Indigo Blume
Adapted from the books by Kwame Alexander By Kwame Alexander and Mary Rand Hess Music By Randy Preston Directed by Lili-Anne Brown
New York Times best-selling author KWAME ALEXANDER brings two of his beloved children's books—Acoustic Rooster and Indigo Blume—to the stage in a world premiere Kennedy Center commission. Alexander teams up with his writing partner MARY RAND HESS and long-time musical collaborator RANDY PRESTON to tell a story about being scared, being brave, and believing in yourself. With special guests like Duck Ellington and Ms. Dairy Parton—this musical adaptation will have children (and families) dancing in their seats.
Dive into a book to keep the fun going: Kwame's NEW picture book of the same name is based on our musical!
The Kennedy Center Theater for Young Audiences on Tour is represented by Shaw Entertainment Group, LLC.
PRODUCTION CREDITS
Based on the book by Kwame Alexander
Written by Kwame Alexander and Mary Rand Hess
Music by Randy Preston
---
60 minutes – No Intermission