Unbreakable
Heartland Men's Chorus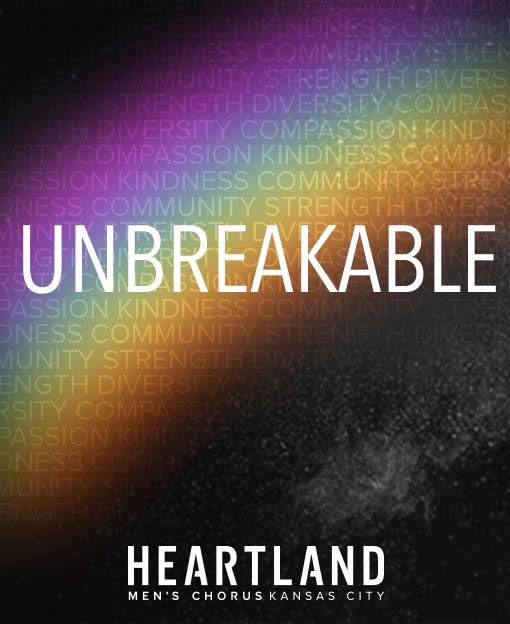 From Selma to Stonewall, the common attribute of our country's most powerful social justice movements is resilience. This new musical co-commissioned by HMCKC and 8 other choruses from across the United States is brought to you by Tony Award-nominated composer Andrew Lippa (I Am Harvey Milk, The Addams Family, Big Fish, The Wild Party).
Unbreakable presents a historical arc to the experiences of LGBTQ people over the last 12 decades, weaving a musical tribute to how our community has evolved, triumphed, suffered, and soared. "Unbreakable" is not only a statement of how we have endured in the past but of how we must continue forward, inspiring a world of love and acceptance for all.
COVID-19 Safety Protocols: Patrons are welcomed and encouraged to wear masks while inside the Folly Theater.  For the safety of others, we request that any patron who has tested positive for COVID-19 less than 7 days before the event, or who is currently experiencing COVID-related symptoms (including fever, nausea, coughing, shortness of breath, muscle or body aches, and/or loss of taste or smell) refrain from attending this event.