Unbreakable
Heartland Men's Chorus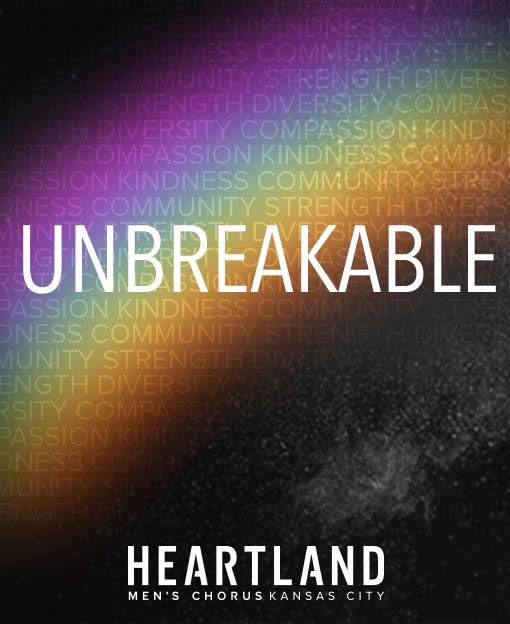 From Selma to Stonewall, the common attribute of our country's most powerful social justice movements is resilience. This new musical co-commissioned by HMCKC and 8 other choruses from across the United States is brought to you by Tony Award-nominated composer Andrew Lippa (I Am Harvey Milk, The Addams Family, Big Fish, The Wild Party).
Unbreakable presents a historical arc to the experiences of LGBTQ people over the last 12 decades, weaving a musical tribute to how our community has evolved, triumphed, suffered, and soared. "Unbreakable" is not only a statement of how we have endured in the past but of how we must continue forward, inspiring a world of love and acceptance for all.
The Folly requires ID and proof of vaccination OR a negative covid test within the previous 72 hours.
No one under age 2 is allowed at the performance.
Additionally, HMCKC is requiring masking for patrons and employees inside the venue regardless of vaccination status. Mesh masks, face shields without masks underneath, scarves, bandanas, and neck gaiters are not permitted.