Whitney
Heartland Men's Chorus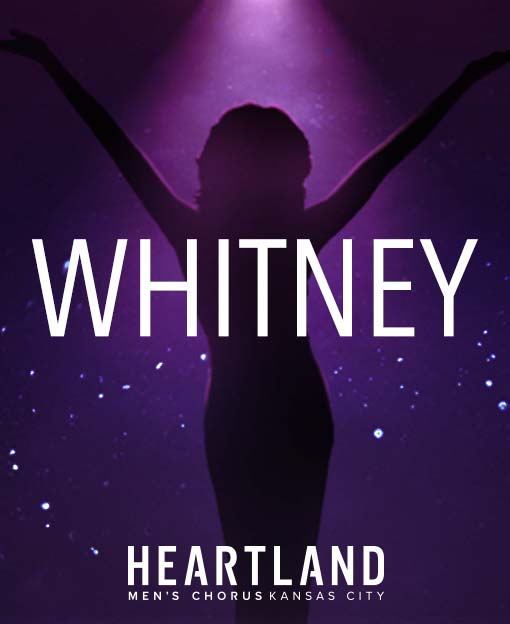 With a bold, confident, unique voice and a body of work boasting some of the most upbeat and romantic recordings ever heard, Whitney Houston has long solidified her place as one of the 20th century's most beloved performers.
HMCKC is proud to be the first chorus to bring her music to life with the help of David Maddux – composer & orchestrator for stage and screen! Whitney's roots in both gospel and pop music fostered a deep connection to many communities, allowing her songs to build bridges across faiths and races.
Now and forever, we remember her enduring spirit and the music that created the icon we know simply as Whitney.
The Folly requires ID and proof of vaccination OR a negative covid test within the previous 72 hours.
No one under age 2 is allowed at the performance.
Additionally, HMCKC is requiring masking for patrons and employees inside the venue regardless of vaccination status. Mesh masks, face shields without masks underneath, scarves, bandanas, and neck gaiters are not permitted.