The producers of the live orchestra performance phenomenon Distant Worlds: music from FINAL FANTASY are proud to present another breathtaking FINAL FANTASY music experience. A New World: intimate music from FINAL FANTASY presents music selected from the entire FINAL FANTASY catalog, in fresh arrangements for small ensembles, giving the audience a surprisingly personal encounter with the beloved themes, characters, and settings.
With input from Nobuo Uematsu and other performers and composers associated with the games, A New World joins Distant Worlds as the only FINAL FANTASY concert tours officially licensed by renowned developer SQUARE ENIX.
---
Tickets
$40 – $75
---
**This event is presented by a rental client. The content of this event does not necessarily reflect the views or opinions of the Folly Theater, its staff, or board of directors.
Fees apply to all ticket purchases, including tickets purchased at the physical box office.

Friday January 17, 2020

8:00 PM

$40 - $75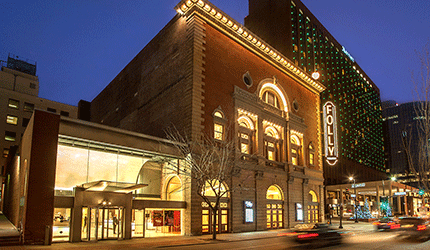 LOCATION
The Folly Theater
300 West 12th Street
Kansas City, MO 64105
Ticket Office 816.474.4444