As RuPaul's Drag Race Miss Congeniality and All-Stars S2 finalist, Katya Zamolodchikova brings her hilarious new stand up show to your city for the first time this summer! Known for her incredibly funny personas and characters, starring in UNHhhh with Trixie Mattel, and appearances in productions like Hurricane Bianca, Katya's show promises to be one hilarious night.
HELP ME, I'M DYING is a multi-media, multi-character, multi-faceted live stage show. A fusion of stand-up comedy, storytelling, video, and live dancerly-ish action and music that talks about what it means to be a woman, from the perspective of a person that dresses up like one.
---
Tickets
Eccentric Billionaire Benefactor ($150)
SOLD OUT
Suspicious Rich Person ($110)
SOLD OUT
Titanic 2nd Class Cabin ($65)
Soviet Working Class ($45)
Trish's Dumpster Special ($25)
---
Schedule
VIP Doors Open/Meet & Greet Starts at 6:00 PM
General Doors open at 7:00 PM
Show Begins at 8:00 PM
---
The Folly Theater Box Office does not handle ticket sales for this event. Please click the buy tickets to be directed to the ticketing page.
**This event is presented by a rental client. The content of this event does not necessarily reflect the views or opinions of the Folly Theater, its staff, or board of directors.

Monday August 26, 2019

8:00 PM

$25 - $150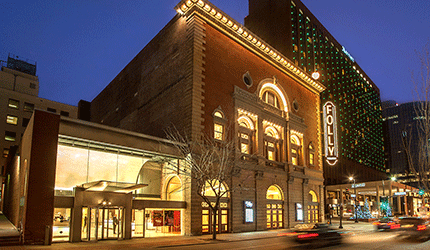 LOCATION
The Folly Theater
300 West 12th Street
Kansas City, MO 64105
Ticket Office 816.474.4444