Byrds Co-Founders Roger McGuinn and Chris Hillman together again along with country all-star, Marty Stuart and his amazing band!
Don't miss out on this exciting once-in-a-lifetime-event!
Less than 200 tickets left!
Doors open at 6:30 PM and the show begins at 7:30 PM
This show is restricted to ages 14 and over
**This event is presented by a rental client. The content of this event does not necessarily reflect the views or opinions of the Folly Theater, its staff, or board of directors.

Sunday September 09, 2018

7:30 PM

$55 - $119.50 plus fees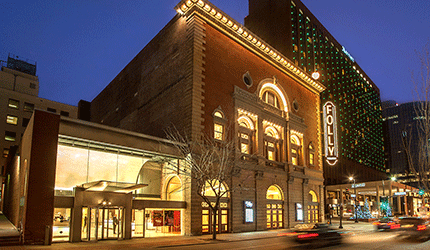 LOCATION
The Folly Theater
300 West 12th Street
Kansas City, MO 64105
Ticket Office 816.474.4444