Kansas City shines brightest during the holidays so come flip the switch on your holiday season with Heartland Men's Chorus! This concert illuminates the season with classic carols, nostalgic holiday favorites, and of course those hilarious numbers that make your face light up like the Plaza lights. Join HMC for the holiday celebration that has a little something for everyone!
Saturday, December 7, 2019,  8:00 p.m. and Sunday, December 8, 4:00 p.m at the Folly Theater, 300 West 12th Street, Kansas City, Missouri.
The Folly Theater Box Office does not handle ticket sales for this event. Please click the buy tickets to be directed to the ticketing page or contact Heartland Men's Chorus at 816-931-3338
---
**This event is presented by a rental client. The content of this event does not necessarily reflect the views or opinions of the Folly Theater, its staff, or the board of directors.

Saturday December 07, 2019

8:00 PM

$15 - $67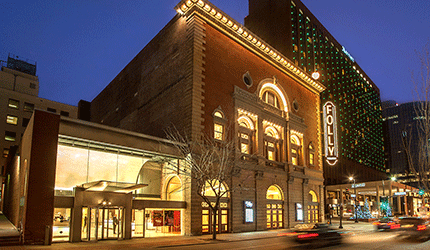 LOCATION
The Folly Theater
300 West 12th Street
Kansas City, MO 64105
Ticket Office 816.474.4444