THIS EVENT IS AWAITING ITS RECAST DATE CONFIRMATION; ITS ORIGINAL DATE WILL CHANGE DUE TO COVID-19 CONCERNS.
---
At 23, Martin James Bartlett is one of England's most acclaimed young pianists—and his fame is growing. In 2014, he won the title of BBC Young Musician, and he regularly performs on BBC TV and radio broadcasts. Last March, on behalf of the Royal College of Music, Prince Charles awarded Bartlett the prestigious Queen Mother Rosebowl. Last November, he won both the Harriman-Jewell Series prize, awarded by Series director Clark Morris, and First Prize at the 2019 Young Concert Artists International Auditions.
Martin James Bartlett has stirred up the British music scene. He was one of the youngest soloists to ever debut at the Proms, London's summer music festival, and his performance of Rhapsody in Blue drew praise from London's music critics. The UK Telegraph declared that Bartlett "brought maximum feeling to the music and played with astonishing delicacy and punch."
---
THIS EVENT IS FREE TO THE PUBLIC. TICKETS MAY BE REQUESTED ONLINE BEGINNING TWO MONTHS BEFORE THE CONCERT. 
---
The Folly Theater Box Office does not handle ticket sales for this event. Please click the buy tickets to be directed to the ticketing page or contact the Harriman-Jewell Series Box Office at 816-415-5025.
**This event is presented by a rental client. The content of this event does not necessarily reflect the views or opinions of the Folly Theater, its staff, or the board of directors.

Saturday January 23, 2021

7:00 PM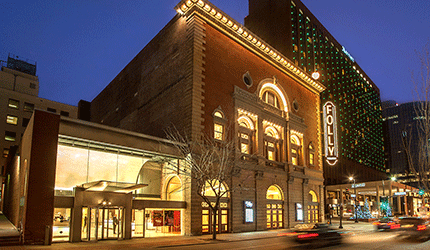 LOCATION
The Folly Theater
300 West 12th Street
Kansas City, MO 64105
Ticket Office 816.474.4444