Recommended for grades Pre-K to 2nd
When Pete the Cat is caught rocking out after bedtime, the cat-catcher sends him to live with the Biddle family to learn his manners –– and boy are they square! Nevertheless, for the groovy blue cat, life is an adventure no matter where you wind up, so the minute Pete walks in the door, he gets the whole family rocking. The whole family, that is, except for young Jimmy Biddle, the most organized second grader on planet earth.
As the end of second-grade approaches, Jimmy has many tests, and the last thing he needs is some groovy cat in his life, changing his family and turning everything upside down. However, when Jimmy draws a blank in art class during the last week of school, it turns out Pete is the perfect friend to help him out. Together, they set out on a mission to help Jimmy conquer second-grade art, and along the way, they both learn a little something new about inspiration. Join Jimmy and Pete on an adventure of friendship, all the way to Paris and back in a VW Bus!
ALL TICKETS $6!
GIVE US A CALL! 816-474-4444 OR EMAIL LINDA BOWLEN, 

[email protected]
The Folly Kids' Series is a collection of national and international traveling companies that produce shows focused on education, inclusion, and fun. See more Folly Kids' Series shows here.

Friday March 29, 2019

11:30 AM

$6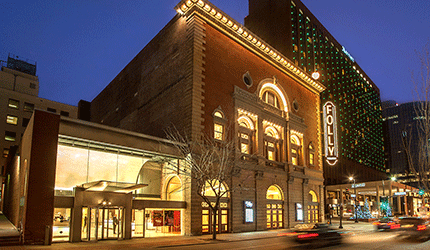 LOCATION
The Folly Theater
300 West 12th Street
Kansas City, MO 64105
Ticket Office 816.474.4444