To my ears, the Pavel Haas/Giltburg …interplay between the five musicians [is] at once unerring and sounding completely unstudied."- Gramophone
The Pavel Haas Quartet with pianist Boris Giltburg are proud to present the U.S. premiere of L'ubica' Cekovska's stunning quartet, The Midsummer Quartet. Paired with works by Pet'r Ilyich Tchaikóvsky and Czech legend Antonín Dvořák, this epic concert will delight and astonish listeners from start to finish.The prestigious Pavel Haas Quartet has recorded six critically acclaimed CDs and has established themselves as one of the world's most exciting contemporary chamber ensembles. They will be joined by Boris Giltburg, praised for his singing line, variety of touch and broad dynamic palette capable of great surges of energy. (Washington Post)A Pre-concert Conversation will be presented by Dr. William Everett prior to the concert.



---

PROGRAM

ČEKOVSKÁ The Midsummer Quartet (2015-16)
PYOTR ILYICH TCKAIKOVSKY String Quartet No.3 in E-flat Minor, Op.30
DVOŘÁK Piano Quintet in A Major, Op. 81

---

**This event is presented by a rental client. The content of this event does not necessarily reflect the views or opinions of the Folly Theater, its staff, or board of directors.

Friday March 06, 2020

7:30 PM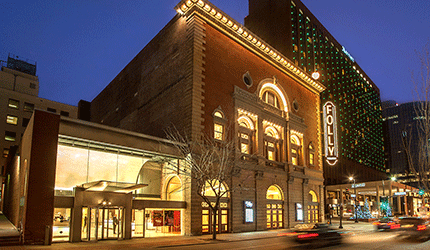 LOCATION
The Folly Theater
300 West 12th Street
Kansas City, MO 64105
Ticket Office 816.474.4444