Artists | Folly Jazz Series | Upcoming Events
36th Folly Jazz Season Line Up
36th Folly Jazz Season Series Announcement
All shows begin at 8 PM
JazzTalks to be scheduled later
New Season Subscribers will be assigned tickets after August 6th. Interested in being a Season Subscriber? Learn more here.
Individual tickets will go on sale August 13th.
The 36th Folly Jazz Season is a diverse season but centralizes around jazz crossover and fusion. As the music landscape continues to evolve, so does jazz. With some staple sounds of contemporary jazz like Ramsey Lewis and Urban Knights and Afro-Cuban jazz like the legendary Arturo Sandoval, the series, this year, includes some artists that expertly cross and fuse genres. One band most well known for this is The Yellowjackets who will be releasing a new album in September of 2018. Our Mystery Spotlight Artist (To be announced July 20th), is well known for her R&B history. She brings that sound into her jazz now creating a crossover with R&B, jazz, and pop. We invite you to explore the 36th Folly Jazz Season and join us for an exciting year featuring legends, up and comers, and icons!
Thursday, September 27th, 2018
Ramsey Lewis has been an iconic leader in the contemporary jazz movement for over 50 years with an unforgettable sound and outgoing personality that has allowed him to cross over to the pop and R&B charts. His 1956 debut album,
Ramsey Lewis & His Gentlemen of Jazz
, earned the Ramsey Lewis Trio their first gold record and Grammy award for Best Jazz Performance. Lewis has collaborated with several artists over the years, including Maurice White, Earl Klugh, and Dave Koz. As Lewis' career progressed, he explored other ventures including a syndicated radio show in 2006 called
Legends of Jazz with Ramsey Lewis.
He also hosted a 13-episode broadcast television series in 2006, featuring live performances by jazz greats including Chick Correa, Tony Bennett, and Kurt Elling. In 1995, Lewis started Urban Knights; a project in which he collaborated with other jazz musicians to expand jazz. His performance this year will feature the Urban Knights – guitarist, Henry Johnson; Drummer, Charles Heath; Bassist, Joshua Ramos; and Keyboardist, Tim Gant. Ramsey will be collaborating in August of 2018 with Urban Knights to deliver a brand new album! [su_carousel source="media: 4914,4916,4913,4915" limit="43" width="700" height="160" items="4" title="no" mousewheel="no" autoplay="7500" speed="1000"]
Friday, October 12th, 2018
Larry Carlton's own musical story began in Southern California. He picked up his first guitar when he was only six years old. He was introduced to jazz in junior high school after hearing The Gerald Wilson Big Band album, Moment of Truth, with guitarist Joe Pass. Larry then became interested in Barney Kessel, Wes Montgornery and the legendary blues guitarist B.B. King. Saxophonist John Coltrane was also a major influence on Carlton, beginning with Coltrane's 1962 classic Ballads.
Carlton released his first LP in 1968. The enthusiastic music industry garnered him a place among the jingle singers, "The Going Thing". Larry then moved on to be the Musical Director and co-star of the TV show, Mrs. Alphabet. In 1971, Larry joined the music group, "The Crusaders" and would go on to have a career with them until about 1977. In 1977, Carlton signed with Warner Bros and would go on to record six solo albums, including the self-titled album, Larry Carlton. Larry Carlton was released on the heels of his debut session with rock supergroup "Steely Dan".
Receiving his first Grammy in 1981 for the theme to "Hill Street Blues", Carlton already had 3000 studio sessions under his belt! He'd go on to receive another Grammy for Minute by Minute. 1997 brought Larry to the group "FourPlay", after collaborating with Lee Ritenour, who opened the Folly Theater's 35th Jazz Series in October of 2017.
Unique, Larry Carlton has set a standard for artistry that spans three decades (and two centuries) and he is undoubtedly destined to leave his mark on jazz, blues, pop and rock for the near future…
[su_carousel source="media: 4921,4919,4922,4923,4924" limit="43" width="700" height="160" title="no" mousewheel="no" autoplay="7500" speed="1000"]
Friday, January 18th, 2019
Formed in 1977 as the Robben Ford Group, The Yellowjackets developed with the focus on instrumental and less on vocal and pop jazz, with their debut album
Yellowjackets
. After a short stint to pursue other projects in the light of producing
Mirage a Trois
, the band regrouped in time to play the 1984 Playboy Jazz Festival, adding percussionist Paulinho Da Coasta and vocalist, Marc Russo. These additions resulted in
Samurai Samba
. After Marc left, the Yellow Jackets became a trio and explored a more adventurous sound with
Greenhouse
, featuring ace big band arranger and saxophonist Bob Mintzer. In 2001, the band self-released the pivotal, live
Mint Jam
recording. Since that time, the Yellowjackets signed a deal with the HeadsUp International label, and have since released
Time squared
, the holiday release
Peace Round
and most recently,
Cohearance
. Yellowjackets will be working on releasing another album in September of 2018. [su_carousel source="media: 4930,4929,4928,4927" limit="43" width="700" height="160" items="4" title="no" arrows="no" mousewheel="no" autoplay="7500" speed="1000"]
Friday, February 15th, 2019
This year we are excited to have our Spotlight Artist be a MYSTERY! Due to contractual obligations, we can't announce the artist until July 20th...So we decided to have fun with it and make it a contest. If you can guess the artist, you have a chance to win two tickets to each of the 36th Folly Jazz Season shows! Learn more about how to enter by visiting the event page. Make sure you follow our Facebook, Twitter, or Blog for hints!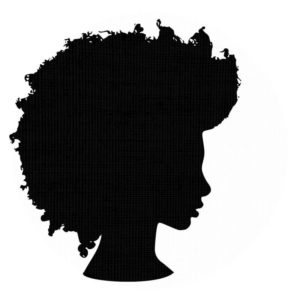 Saturday, March 9th, 2019
Elling's rich baritone spans four octaves and features both astonishing technical mastery and emotional depth. The New York Times declared, "Elling is the standout male vocalist of our time." Elling was the Artist-in-Residence for the Singapore and Monterey Jazz Festivals. He has also written multi-disciplinary works for the Steppenwolf Theatre and the City of Chicago. Elling is a renowned artist of vocalese – the writing and performing of words over recorded improvised jazz solos. He also often incorporates images and references from writers such as Rilke, Rumi, Neruda, and Proust into his work. Kurt Elling has toured vigorously throughout his career, thrilling audiences throughout the world. In that time, he has led his own ensemble and has collaborated with many of the world's finest orchestras. [su_carousel source="media: 4932,4933,4934,4935" limit="43" width="700" height="160" items="4" title="no" arrows="no" mousewheel="no" autoplay="7500" speed="1000"]
Thursday, April 11th, 2019
Born in Berkeley, CA, Joshua Redman is the son of legendary saxophonist Dewey Redman and dancer Renee Shedroff. At an early age, Joshua was immersed in music from different cultures. After his graduation from Harvard in 1991, he took a year off before his plan to attend Yale Law. Instead of going to Yale, Joshua found himself swept up in the New York jazz scene! He began jamming and gigging regularly with some of the leading jazz musicians of his generation: Peter Bernstein, Kevin Hays, Leon Park, and Mark Tuner, to name a few. In November of 1991, Redman was the winner of the Thelonious Monk International Saxophone Competition.
Redman released his first self-titled album in 1993. Following a string of successful albums, Redman was named the Artistic Director for the spring season of SFJAZZ, in 2000. From that appointment, SFJAZZ Collective was formed and continues to this day, although without Redman. The Collective recently performed at the Folly in April of 2018.
Joshua's most recent album, Still Dreaming, was released in May of 2018. Redman is joined by drummer Brian Blade, Bassist Scott Colley, and trumpeter Ron Miles. Still Dreaming was inspired by his father, Dewey Redman's 1967 band.
[su_carousel source="media: 4958,4959,4957,4956" limit="43" width="700" height="160" items="4" scroll="0" title="no" arrows="no" mousewheel="no" autoplay="7500" speed="1000"]
Saturday, April 27th, 2019
A protégé of the legendary jazz master Dizzy Gillespie, Sandoval was born in Artemisa, a small town in the outskirts of Havana, Cuba, on November 6, 1949, just two years after Gillespie became the first musician to bring Latin influences into American Jazz. Sandoval began studying classical trumpet at the age of twelve, but it didn't take him long to catch the excitement of the jazz world. He has since evolved into one of the world's most acknowledged guardians of jazz trumpet and flugelhorn, as well as a renowned classical artist, pianist and composer. Arturo Sandoval has performed at the Oscars, the Grammy Awards, and the Billboard Awards. Arturo has an impressive line of awards as well including 10 Grammy Awards, 6 Billboard Awards, an Emmy, and the Presidential Medal of Freedom, to name a few. As a founding member of the Grammy Award-winning group Irakere, Arturo brought an explosive mixture of jazz, classical, rock, and traditional Cuban music. He then left the group in 1981 to form his own band. Arturo's music shows up in major motion pictures, commercials, and he has performed duets with other artists such as Tony Bennett, Frank Sinatra, and Alicia Keys. [su_carousel source="media: 4946,4944,4945,4943" limit="43" width="700" height="160" items="4" scroll="0" title="no" arrows="no" mousewheel="no" autoplay="7500" speed="1000"] [su_divider divider_color="#D83f28" size="4"]
You can find event pages for all the Folly Jazz shows at the button below
[su_button url="https://follytheater.org/series-at-the-folly/" style="3d" background="#d83f28" center="yes"]Folly Jazz Series [/su_button]