Artists | Folly Jazz Series | Upcoming Events
A Season of Prodigies: Folly Jazz Series 2016-2017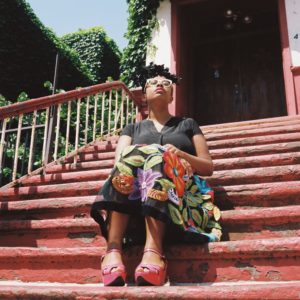 The future of jazz in Kansas City is, quite literally beautiful. From the acclaimed Robert Glasper whose new album, "Everything's Beautiful," feature his remixes of Miles Davis tracks from the Columbia/Legacy vault to the Grammy winning Cécile McLorin Salvant, this year's Folly Jazz Series offers a season of prodigies. Virtually all of the artists, including Karrin Allyson (the featured artist for this year's Folly Kid's Benefit) started as youngsters. Ms. Salvant started classical piano studies at five years of age and began singing in the Miami Choral Society at eight. Her piano and vocals are sure to delight as will the unique and often surprising piano work of Robert Glasper. Reared in a household where Motown, R&B, and gospel were constant companions, his mother sang and played piano in church while indulging in her love for jazz and blues by performing at local clubs. By the age of twelve, he'd begun to fully follow his mother's lead by playing piano in church and accompanying her on club dates on the Houston circuit. Donny McCaslin, whose name may be familiar because of his collaborations with David Bowie, was also playing tenor saxophone by the age of 12. The Folly Jazz Series kicks off the season with the smooth jazz if the renowned Bob James and Fourplay and the season offers a mix of both the new and the familiar.
Tickets on sale August 22.
All concerts start at 8 pm and unless otherwise noted, feature a "JazzTalk," a pre-concert conversation with the artist(s). In addition to the Folly Jazz Series, Karrin Allyson will be the featured artist for the Special Fundraising Concert on November 18, 2016 to benefit the Folly Kid's Series. Visit follytheater.org for the sale date for An Evening with Karrin Allyson
BOB JAMES AND FOURPLAY
October 15, 2016 The career of Bob James is long, varied and continues to evolve at every turn. From his first days of piano recital in Marshall, Missouri to his own trip while at the University of Michigan to New York City and beyond, the music of Bob James has captivated audiences throughout the world. The contemporary jazz quartet known as Fourplay has continued to explore the limitless dimensions of jazz while appealing to a broad mainstream audience.
CÉCILE MCLORIN SALVANT
December 10, 2016 Ms. Salvant started classical piano studies at 5 and began singing in the Miami Choral Society at 8 years of age. Over the years, she has developed a curiosity for the history of American music, and the connections between jazz, vaudeville, blues, and folk music. Cécile carefully chooses her repertoire, oftentimes unearthing rarely recorded, forgotten songs, with strong stories. She enjoys popularity in Europe and in the United States, performing in clubs, concert halls, and festivals. In 2014, her second album, WomanChild (Mack Avenue Records) was nominated for a Grammy. *There will not be a JazzTalk in before this performance. The concert will begin at 8pm.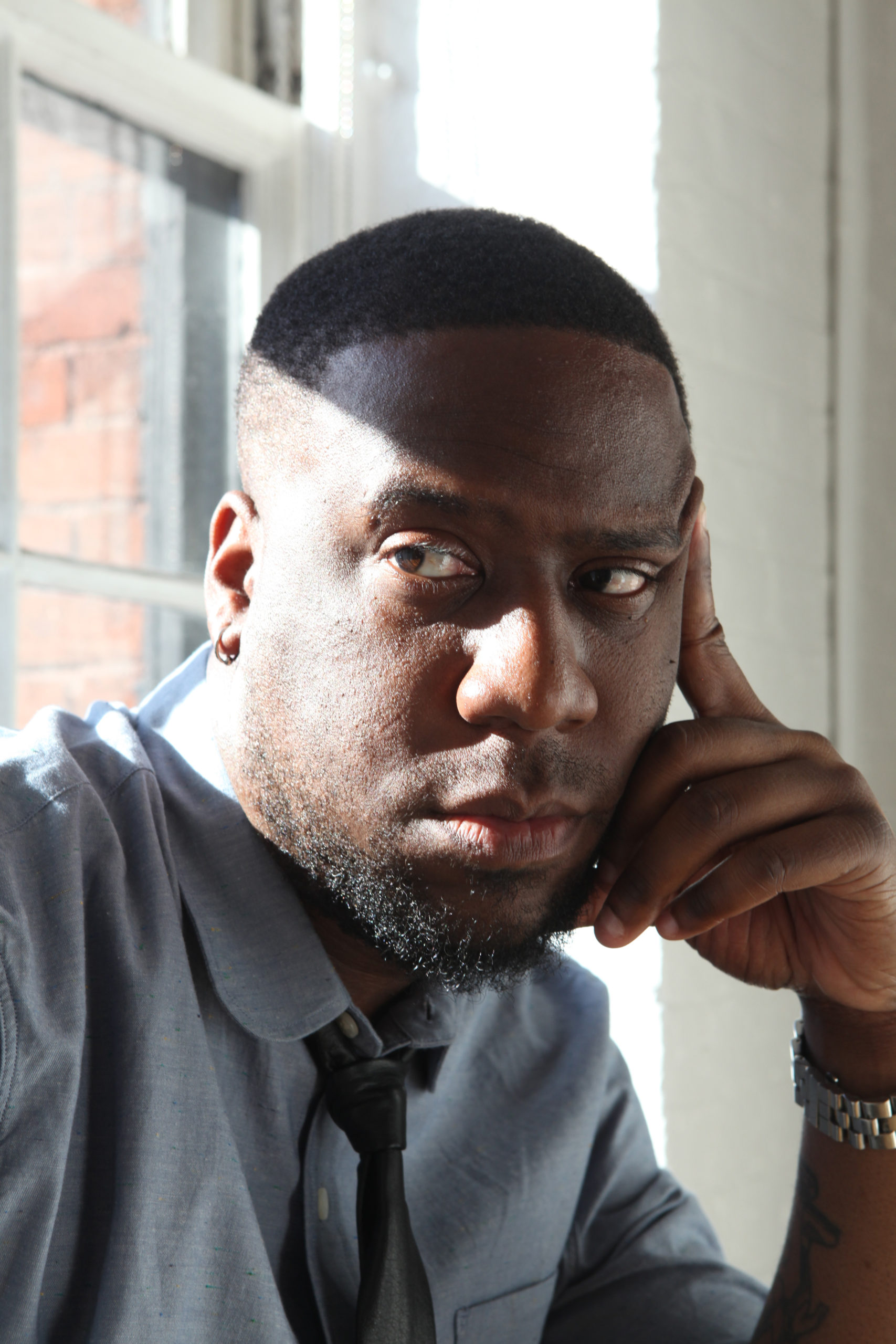 ROBERT GLASPER
February 18, 2017 Pianist and producer Robert Glasper has said that he first developed his sound in church, where he learned his own way to hear harmony and was inspired to mix church and gospel harmonies with jazz harmonies. He recently scored Don Cheadle's film Miles and makes a cameo near the end of the film. Glasper's Everything's Beautiful, is a new album that features his reworking of Miles Davis material from the Sony vaults.
CYRUS CHESTNUT TRIO FEATURING WARREN WOLF 
March 4, 2017 Pianist Cyrus Chestnut has been described by the New York Times as of jazz's most convincing anachronisms whose crisp articulation and blues inflected harmony evokes another era.  The New York Daily News once heralded Chestnut as the rightful heir to Bud Powell, Art Tatum and Erroll Garner. In an interview on National Public Radio (NPR) for All Things Considered, Chestnut remarked, "If I can send one person home after a performance feeling better than when they arrived, then I've done my job, and I sleep good at night." To this day, Chestnut attends church every Sunday, and whenever he can he plays in the local church in Brooklyn, New York, where he lives with his family. He told CBS News, "If I'm not working, you'll find me in somebody's church." Chestnut continually tours with his trio, playing live at jazz festivals around the world as well as clubs and concert halls. His leadership and prowess as a soloist has also led him to be a first call for the piano chair in many big bands including the Lincoln Center Jazz Orchestra, and the Dizzy Gillespie All-Star Big Band. Chestnut is a highly intelligent improviser with one of the surest senses of swing in jazz and will be joined for this performance by vibraphonist Warren Wolf. Vibraphonist 
Warren Wolf
, is a classically trained jazz virtuoso. Mr. Wolf, from Baltimore, Maryland is a graduate of Peabody Preparatory, Baltimore School for the Arts, and Berklee College of Music, where soon after graduation he was asked to join the faculty as percussion instructor.  Mr. Wolf is now a full-time touring musician, having released several recordings as a leader, including 
Incredible Jazz Vibes
 and 
Black Wolf. 
During his time at Berklee, Warren studied with Carribean Jazz Vibraphonist Dave Samuels for seven of eight semesters. One semester was spent with vibist Ed Saindon.  For a follow-up to his superb sophomore release
Wolfgang
, rising star vibraphonist/composer Warren Wolf finds himself alongside some of the biggest names in modern jazz for 
Convergence
, his stellar third outing on Mack Avenue Records. Along with bassist Christian McBride, the all-world rhythm section is rounded out by master drummer Jeff "Tain" Watts and esteemed pianist Brad Mehldau. Renowned guitarist John Scofield is a featured soloist on two tracks. The soulful jazz piano of Cyrus Chestnut with the vibe of Warren Wolf are sure to make for a remarkable evening.
DONNY MCCASLIN TRIO
April, 7 2017 McCaslin grew up in in Santa Cruz, CA; inspired by his father, a pianist and vibraphonist, he started playing tenor saxophone at 12 and began touring Europe and participating in the prestigious Monterey Jazz Festival's California All-Star band while in high school. His first record as a leader, Exile and Discovery was released in 1998 and he has recorded eleven solo albums. In 2014, McCaslin played tenor and soprano saxophone on David Bowie's single "Sue (Or in a Season of Crime)." Subsequently he would play saxophone on Bowie's 2016 album Blackstar.
ELIANE ELIAS
May 19, 2017 Born in São Paulo, Ms. Elias started studying piano at age seven and at age twelve was transcribing solos from the great jazz masters. By the time she was fifteen, she was teaching piano and improvisation. Her performing career began in Brazil at age seventeen, working with Brazilian singer/songwriter Toquinho and touring with the poet Vinicius de Moraes. Her 2013 release, I Thought About You reached No. 1 on USA and France Amazon.com, No. 2 on iTunes USA, France and Brazil, and No. 4 on Billboard Jazz Charts. *The JazzTalk for this performance will feature Marc Johnson, Bassist for Ms. Elias.
FOLLY FROLIC: AN EVENING WITH KARRIN ALLYSON
November 18, 2017 This special performance is a benefit concert for the Folly Kids Series, a performance series providing more than 7,000 Kansas City metropolitan area students with access to the arts.  Karrin Allyson studied classical piano in her youth, sang at her local church and in musical theatre, and also began songwriting. Among musicians, Karrin is known as a great bandleader and one of the deep pleasures of the current scene is listening to her highly developed interplay with her bandmates — it sounds so effortless — but it conceals a deep musical sophistication. It's one of Allyson's great achievements and the result of working over the years with an ensemble of fearless and powerfully committed jazz virtuosi.
Folly Jazz Series performances feature a "Jazz Talk" (pre-concert conversation with the artist and a local celebrity) at 7 pm unless otherwise noted. All performances begin at 8pm. Folly Box Office 816.474.4444. Located at 1020 Central Suite 200 Monday-Friday from 10 AM to 5 PM and after 6 PM in the theater on show nights at 300 W. 12th Street Kansas City, MO 64105