10 Year Anniversary: Hocus Poke Us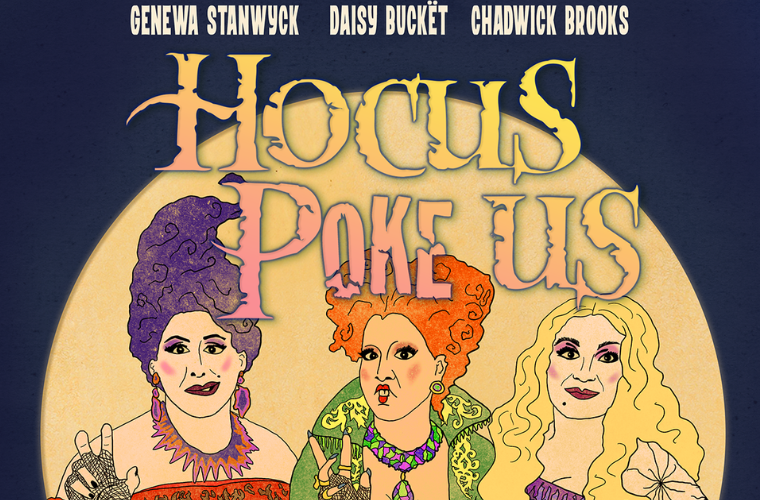 Tickets go on sale September 22!
Three ancient drag hags terrorize some virgins in this hilarious staged reading parody based on the 1993 cult classic.
'Tis time! It's the farewell performance and 10th year for this Kansas City Halloween tradition. Written and produced by Daisy Bucket, The Pitch's Best Drag Artist 2021 & 2022, the show features a hilarious local cast, musical numbers, and a feast of surprises in store for the final show!
A portion of the proceeds will benefit KC Pet Project.
There will also be a raffle to win the LEGO Sanderson Sisters Cottage!
CAST
Daisy Bucket – Winifred Sanderson
Genewa Stanwyck – Mary Sanderson
Chadwick Brooks – Sarah Sanderson
Jessica Dressler – The Narrator
Ron Megee – Binx, Billy & Others
Matt Anderson – Alison, Dani & Others
and Ashley Personett as Max