Alex Cuba
Part of The Folly + 90.9 The Bridge Americana Series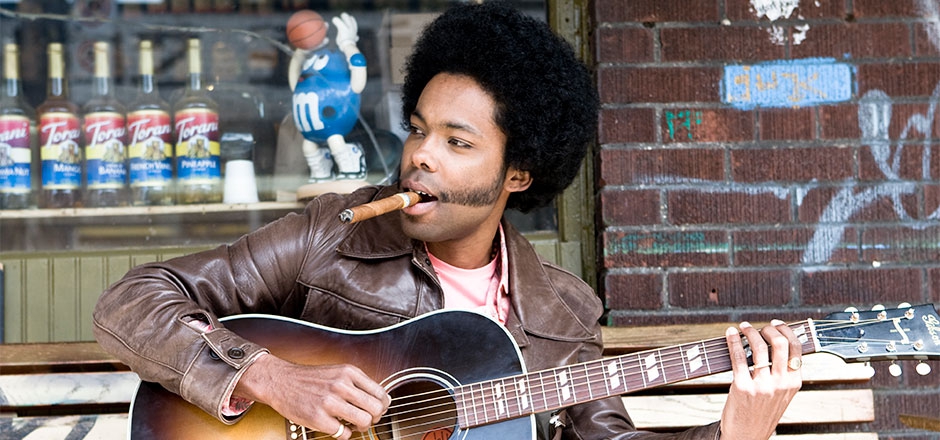 Alex Cuba is a GRAMMY, Latin GRAMMY, and Juno winning singer-songwriter/producer and musician, born Alexis Puentes in Artemisa, Cuba. He was immersed in music at a very young age, joining his father's (guitarist and teacher Valentin Puentes) group of 24 guitarists. Alex went on to study electric and upright bass, touring and recording nationally and internationally. His sound is the unique confluence of tradition and global influences in articulate arrangements that convey emotions through melody and lyric. In 2022 he won a Grammy for Best Latin Pop for Mendó as producer, artist, and engineer.
In 1999, Alex moved to Victoria, Canada, where he recorded an album, Morumba Cubana, alongside his twin brother Adonis, as The Puentes Brothers. Alex went on to record his solo debut album Humo De Tobaco in which earned him a Juno award for "World Music Album of the Year" in 2006. Followed by Agua Del Pozo, in 2007 which also earned him another Juno award for "World Music Album of the Year" in 2008. From there, Alex released his third album, a self-titled project Alex Cuba in 2009. The album features his first ever English track titled "If You Give Me Love". In 2010, Alex took home the award for "Best New Artist" at the 2010 Latin GRAMMY Awards.
In 2012, Alex released his fourth album Ruido En El Sistema, a year which Alex received his second Socan Hagood Hardy Award for outstanding achievement in Jazz and World Music. He also won his second Latin GRAMMY Award – this time as a songwriter, alongside co- writer Yoel Henriquez received the award for Best Tropical Song for the Milly Quezada's single, "Toma Mi Vida" feat. Juan Luis Guerra. In 2013, he again brought home a Latin GRAMMY for the video "Eres Tu."
Alex Cuba's 5th studio album, Healer, was also won a Latin GRAMMY for "Best Singer-Songwriter". In 2017, Alex completed his 6th album, Lo Unico Constante. In 2019 Alex Cuba embarked on a completely self-produced collection of songs. In 2021, Alex began recording at home and added recording engineer to his credits along side musician, singer-songwriter, producer.
His musical evolution for years was all about searching for the simplicity and soul in Cuban music – taking apart the complex arrangements, mixing it with North American influences, adopting the melodic simplicity of pop music, looking to Cuban folk traditions for inspiration – he's always exploring, always creating something fresh and new, and always, it seems, getting it just right.