Harriett Tubman and the Underground Railroad
Part of the Folly Kids Series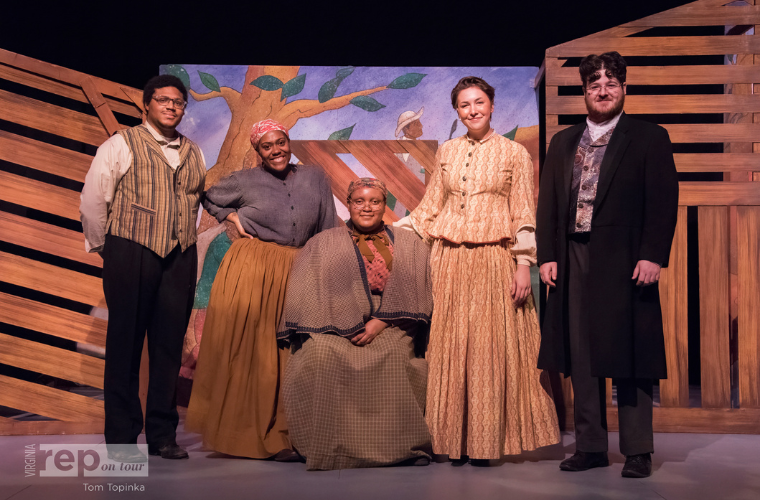 Two Performances: 9:45AM and 11:30AM
Tickets are only $6!
One free adult with 10 paid student tickets
To order tickets or book a field trip, please call the box office at 816-474-4444 or complete THIS ORDER FORM.
Title I schools have an opportunity to have ticket and bus transportation costs covered by supporters of the Folly Theater (subject to fund availability).
This stirring drama with music is a classic tribute to the great American who freed herself and hundreds of others from the bonds of slavery. Share her adventurous life with your students in this accurate and deeply moving musical history lesson.
Harriet Tubman was a great American who freed herself and hundreds of others from the bonds of enslavement. She faced many challenges over the course of her lifetime; nevertheless she was determined to change the world with her courage. Our drama begins as Harriet's friend, Sarah Bradford, author of Scenes in the Life of Harriet Tubman, is persuading a publisher to print her book. The publisher is not enthusiastic until he begins to read through the stories of Harriet's life. As our story unfolds, we learn of Harriet's early years of life, her escape to freedom, and her time as a conductor on the Underground Railroad.
The Underground Railroad was a lifeline for the enslaved escaping to freedom, and Harriet Tubman was undoubtedly one of its most famous conductors.
During the Civil War, Harriet became a spy for the Union Army and later she served as a nurse and a scout. The North won the war, bringing emancipation to the enslaved, but that did not end Harriet's struggle for freedom.
Turning her attention to women's suffrage, she continued fighting for everyone who suffered inequality.