JIM BRICKMAN "A JOYFUL CHRISTMAS"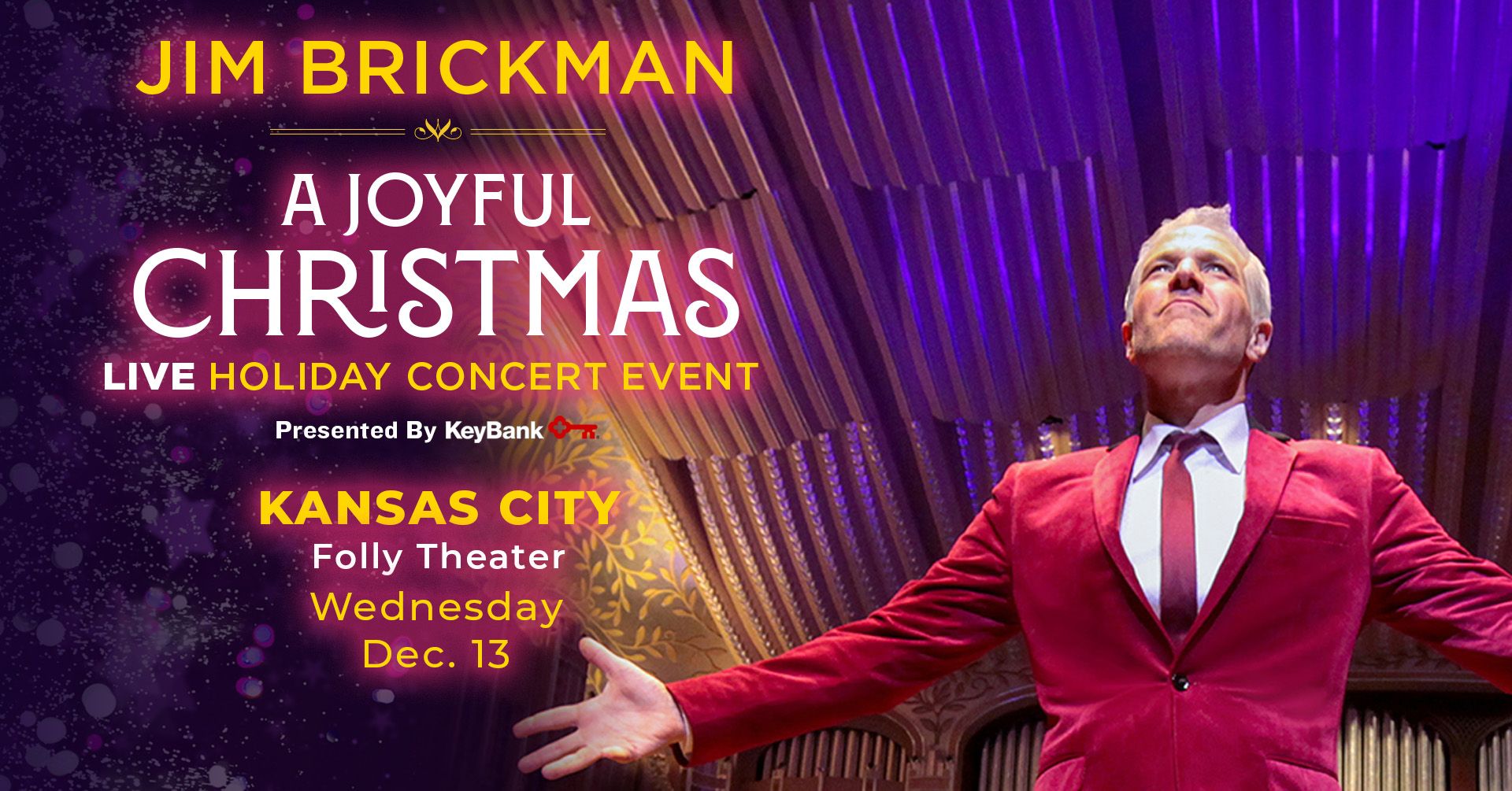 JIM BRICKMAN BRINGS "A JOYFUL CHRISTMAS" TO KANSAS CITY WEDNESDAY, DECEMBER 13TH AT THE FOLLY THEATER
Piano sensation Jim Brickman returns to Kansas City this season with his brand-new holiday show "A Joyful Christmas" at the Folly Theater.
Jim Brickman's captivating Christmas concert experience dazzles audiences with his signature piano style and soothing vocals. A heartwarming evening of music and laughter fill the air with the sounds of Yuletide carols, holiday classics and all of Brickman's biggest hits. Come celebrate the spirit of the season with faith, love, and togetherness be part of the fun with Jim Brickman's "A Joyful Christmas".
To keep up with Jim Brickman, visit his website and click the social bar linked below.
Facebook | Instagram | YouTube
"Sensational" – Chicago Sun Times
"Incredibly easy and Uplifting" – Parade
"The premier romantic soloist of his generation." – All Music Guide
JIM BRICKMAN
Jim Brickman is the best-selling solo pianist of our time, earning 21 number one albums, 32 Top 20 radio hits, and two Grammy nominations. His first album release was 1995's "No Words," and he's gone on to sell eight million albums worldwide. His star-studded vocal collaborations have crossed genres to feature luminaries like Martina McBride, Donny Osmond, Kenny Rogers, Olivia Newton-John, Johnny Mathis and Kenny Loggins amongst many others. He's written three best-selling books, starred in four TV concert specials, and is in the 23rd season of hosting the popular syndicated radio show: "The Jim Brickman Show."