Lucy & Bram
Part of the LIVE! In The Lounge Series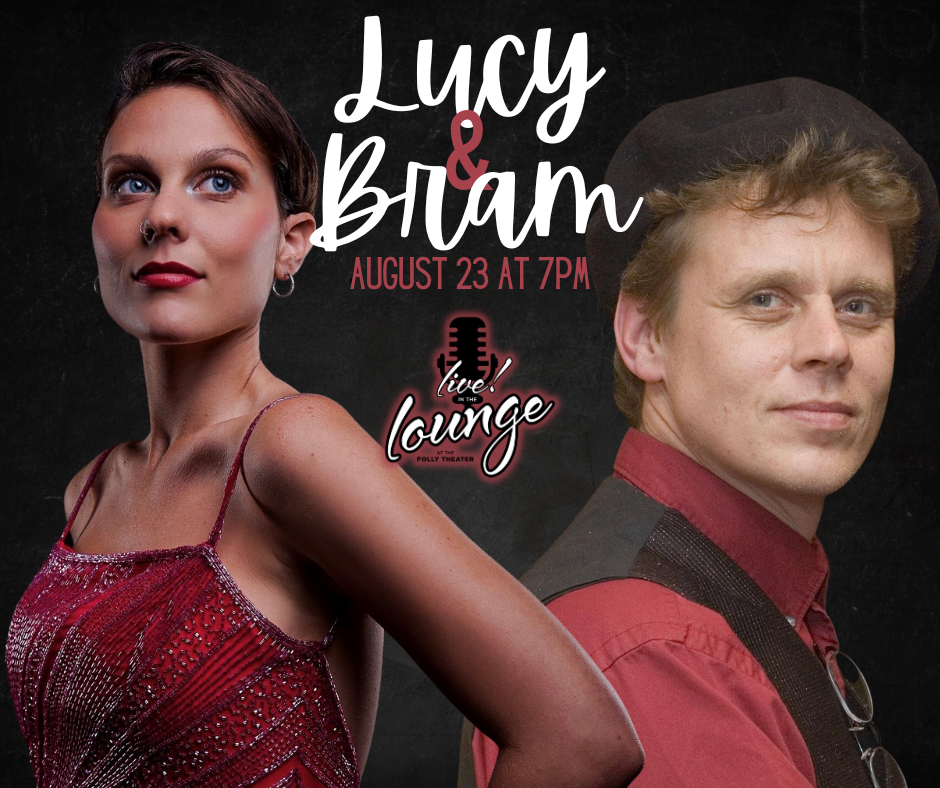 Doors 6:30pm, Show 7pm in the Joan Kent Dillon Lounge
Lucy Wijnands
With her serene, spirited tone, emerging jazz vocalist Lucy Wijnands is a dedicated enthusiast of jazz music from its beginnings to today.
New a recent graduate and the Ella Fitzgerald scholar at the Conservatory of Music at SUNY Purchase, Wijnands has been named the 1st place winner of the 4th annual Ella Fitzgerald Vocal Competition.
Born and raised in Kansas City, Missouri, she got her start performing with her father, master of stride piano, Bram Wijnands. From a very young age, she sand with her father in many Jazz Clubs in KC, including the Majestic Steakhouse, the Blue Room, Green Lady Lounge, as well as the Endless Mountain Music Festival in Pennsylvania. In the summer of 2017, she and her father toured in Europe, enriching her musical scopes. The two toured together again in the Netherlands in the summer of 2019, including special performances at the Binnenhof in The Hague, followed by their duo debut at the Birdland Theater in New York.
Bram Wijnands
Bram Wijnands began playing piano at the age of three. By the time he turned eight, he studied Barrelhouse Blues (Boogie Woogie) and stride-piano recordings of Fats Waller, James P. Johnson, Jack Dupree, and more. One thing led to another and in 1991, he graduated with an equivalent of a Master's Degree in Jazz instrumental education.
Local performances have included the Kansas City Blues and Jazz Festival, 18th & Vine Heritage Festival, and the Topeka Jazz Workshop Concert Series. Other performances have included New York Jazz clubs like Birdland and Mazzrow, but also Carnegie Hall and Lincoln Center. After playing Carnegie Hall, he received a proclamation from Mayor Cleaver's office in 1998 stating him as Kansas City's Ambassador of Swing and making April 6 "Bram Wijnands Day" in Kansas City.