Magic School Bus Lost In The Solar System
Part of the Folly Kids Series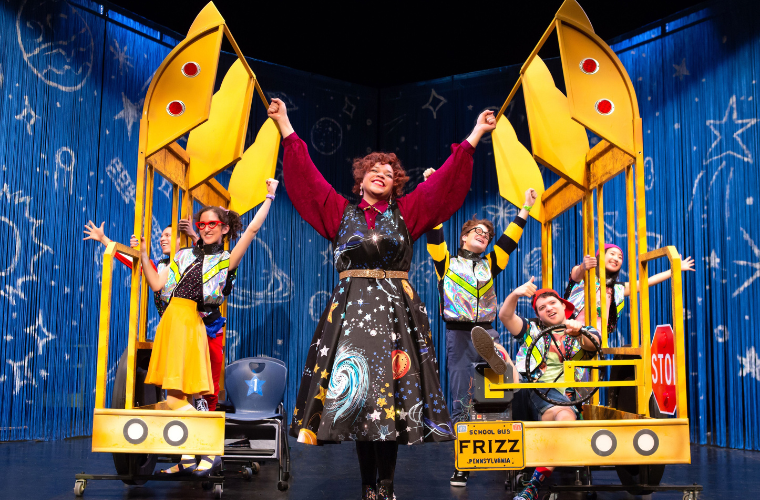 Two Performances: 9:45AM and 11:30AM
Tickets are only $6!
One free adult with 10 paid student tickets
To order tickets or book a field trip, please call the box office at 816-474-4444 or complete THIS ORDER FORM.
Title I schools have an opportunity to have ticket and bus transportation costs covered by supporters of the Folly Theater (subject to fund availability).
**Due to very high demand, Magic School Bus is now waitlisted. You may sign up for the waitlist by completing the order form, but we strongly encourage schools to look into attending one of our other Kids' performances.**
When the class gets lost on the way to the planetarium, Ms. Frizzle saves the day by blasting into outer space for an epic interplanetary field trip!  But when rivalries both old and new threaten to tear the students apart, our young heroes must learn to pull together or risk getting forever lost in the solar system.
Hop on the Magic School Bus for a ride in this new musical adaptation based on the original book series published by Scholastic.