An Evening with Marty Stuart and His Fabulous Superlatives
Part of The Folly + 90.9 The Bridge Americana Series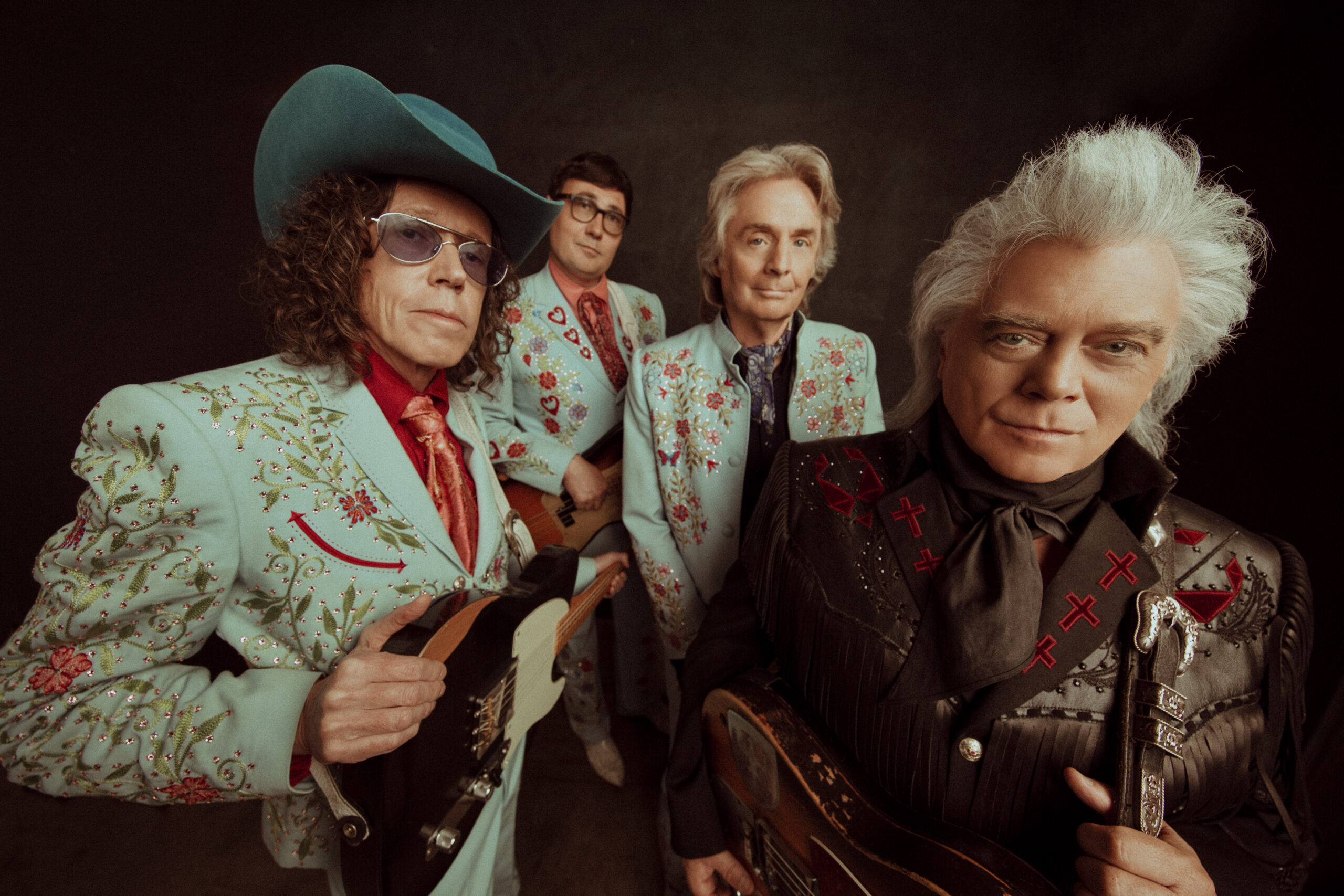 Marty Stuart has spent over five decades captivating audiences with his heartfelt tunes, exceptional musical prowess, and unwavering dedication to the genre. Hailing from Philadelphia, Mississippi, he was born on September 30, 1958, and his journey from a small-town upbringing to a country music legend is a testament to his remarkable talents and enduring passion for music.
Marty's affinity for music blossomed at a young age when he took it upon himself to master the mandolin and guitar. His remarkable musical talents quickly caught the attention of bluegrass legend Lester Flatt, who invited young Marty to join his band when he was just 13 years old. This early immersion into the world of professional music laid the cornerstone for an extraordinary career.
By the late 1980s, Marty embarked on a solo career that would see him release a series of critically acclaimed albums. His unique fusion of traditional country, rockabilly, and honky-tonk, combined with his magnetic stage presence, rapidly endeared him to fans. Hits such as "Hillbilly Rock" and "Tempted" cemented his reputation as a formidable force in country music.
Marty's contributions to the country music scene extend beyond performing. He is a prolific songwriter and producer, garnering numerous awards and recognitions throughout his career. His collaborations with country legends such as Johnny Cash, Travis Tritt, and Merle Haggard have left an indelible mark on the genre.
However, Marty Stuart's love for country music extends beyond sound; he is an ardent collector of country music memorabilia and boasts one of the world's most extensive private collections. His dedication to preserving the heritage of country music led to the establishment of the Marty Stuart Center in his hometown of Philadelphia, a museum showcasing his vast collection.
Marty's commitment to conserving and advancing the roots of country music exemplifies his unwavering affection for the genre. As he continues to tour, create music, and inspire new generations of artists, Marty Stuart's legacy in country music remains as vibrant and influential as ever. Through his timeless melodies and steadfast devotion, he has truly become a guardian of the heart and soul of country music.
"The Country Star" VIP Package
One premium seat with admission to a private pre-show event at the venue featuring a two-song performance by Marty and the Superlatives, along with a Q&A Storytelling session with Marty and Band.
One VIP Laminate & Lanyard
Crowd Free Merchandise Shopping
Exclusive VIP Poster
VIP Experience will begin approximately one hour prior to doors. A member of the touring team will reach out to VIP ticket purchasers approximately one week prior to the show with details by email