Matisyahu
Presented by Knuckleheads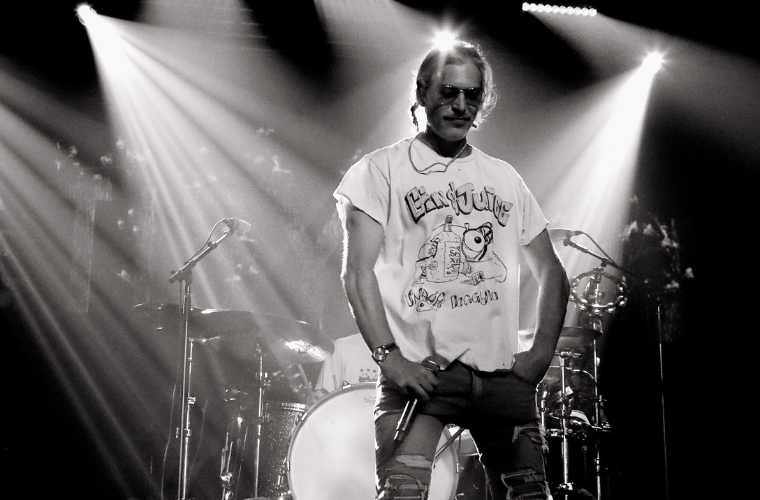 Tickets are on sale now.
Attendees under 21 must be accompanied by a guardian.
**as tickets are not sold by the Folly Theater Box Office, any and all questions regarding ticket purchase should be directed to the event organizers.
When Matisyahu first started touring to packed clubs more than eleven years ago, it was prior to the release of Live at Stubbs, the now Gold record, and prior to that record's single "King without a Crown" reaching #1 on the alternative rock radio charts. His performances were a raw expression of his spirituality at that time and were supported by musicians who played a foundation of roots reggae augmented by the energy of a rock trio. Fans latched on quickly for a variety of reasons, but in August of 2005, just months after the release of Live at Stubbs, Matisyahu found himself on stage at the Bonnaroo Music and Arts Festival with the de facto leader of improvisational rock-n-roll; Phish's front man Trey Anastasio. Many early fans of Matisyahu remember that moment clearly not because of the songs he played in front of the 80,000 person crowd, but because of his seemingly unfettered confidence (or perhaps naiveté) in helping lead Trey and his band through an improvisational display of beat boxing and lyrical gymnastics during the two songs performed. It may have been unrefined, but Matisyahu's passion for full band improvisation was laid bare.
Fans within the improvisational-jam scene began flocking to Matisyahu's shows shortly thereafter. "King without a Crown" climbed the charts and Matisyahu's follow up record Youth was nominated for a Grammy, but the blessings and curses of mainstream success each took root. While Matisyahu's bands have always been comprised of serious multidimensional players who have artfully molded the foundations of roots reggae into many genres, that early; if only a brief display of complete surrender to the music, seemed in some way to take a back seat. Through his lyrics however, Matisyahu developed a more personal, artistic, and sophisticated way to express the yearning for deep spiritual meaning, and as his own beliefs opened up to find more variety and depth, the desire for his performances to match the unpredictable flow of life developed as well.
Limited VIP packages for sale! Includes –
One (1) Premium Ticket to the show
Access to Pre-show Soundcheck
One (1) Group photo with Matisyahu
One (1) Beanie
One (1) Tote bag
One (1) Sticker pack
VIP Package Legal info
All package elements will be rendered invalid if resold. Name changes will be issued at the sole discretion of 237 Global. VIP instructions will be sent via email no later than three days (3) prior to the concert. If you do not receive this email three days (3) prior please email info@237global.com. All packages and contents are non-transferable; no refunds or exchanges; all sales are final. All VIP package items and experiences are subject to change. Please note that the information provided at the time of purchase (e-mail and mailing address) is the same information that will be utilized for individual contact requirements where applicable. 237 Global, the artist, tour, promoter, ticketing company, venue or any other affiliated parties are not responsible for outdated or inaccurate information provided by the consumer at the time of purchase. If you have any questions regarding your VIP package elements, or have not received your package information within three days (3) of the concert date, please email info@237global.com.