Spirits of Folly: A Benefit for KCYA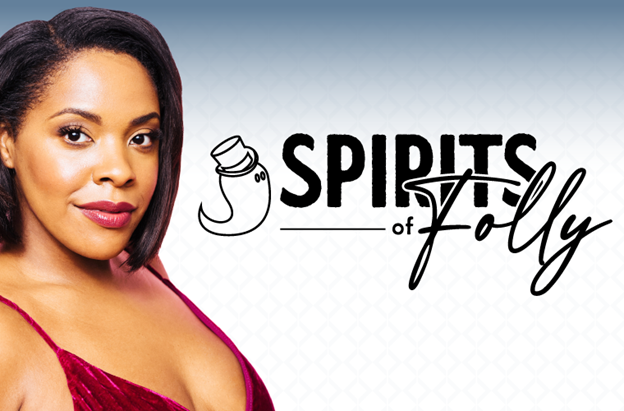 Tickets go on sale September 18!
Join Honorary Event Co-Chairs Qiana Thomason and Jenny and John Isenberg as we welcome dazzling Broadway veteran and Kansas City's own Bryonha Marie, along with local bands Gullywasher and Hudspeth & Taylor, for an enchanting evening of magical music to celebrate the importance of arts education for children and youth.
Hailing from Kansas City, Missouri, Bryonha Marie has rapidly established herself as one of the brightest young stars currently on Broadway in the arena of classical crossover. Best known for her tour de force Broadway performance in the Prince of Broadway, a career retrospective of the work of the late Harold Prince (directed by Prince and Susan Stroman), Bryonha has also thrilled Broadway audiences in The Gershwin's Porgy & Bess (Serena), After Midnight (featured and principal cover for Patti LaBelle, Toni Braxton, KD Lang and Fantasia), the revival of Ragtime (Sarah's Friend), and The Book of Mormon.
Hudspeth & Taylor
Featuring KCYA Teaching Artist Jaisson Taylor (percussion/vocals) with guitarist Brandon Hudspeth, this acoustic Blues duo's 2023 album, Riding the Blinds, has spent more than 8 weeks at the #1 spot on the Roots Music Report. Taylor is the 2023 Lighton Prize recipient for Teaching Artist Excellence.
Gullywasher
Featuring KCYA Teaching Artists Chris Hudson (guitarist/vocals/songwriter) and Sam Wright (banjo) along with bassist Matt Cathlina. Gullywasher's unique take on folk and Americana music has been delighting audiences since 2017. Hudson was KCYA's 2007 Lighton Prize recipient for Teaching Artist Excellence.
This Spooktacular Benefit for Kansas City Young Audiences
provides critically needed funds to support arts education programs
for children and young people in the KC community.
SPIRITS OF FOLLY EVENT SPONSORS
Muriel McBrien Kauffman Family Foundation
Theater League
Martin and Cynthia English
Health Forward Foundation
Joan Horan
Jenny and John Isenberg
Bill and Peggy Lyons
Stinson, LLC
Click here for Sponsorship opportunities and to see our complete list of Sponsors.