Charlie Parker Tribute featuring Tia Fuller
Presented by KC Jazz ALIVE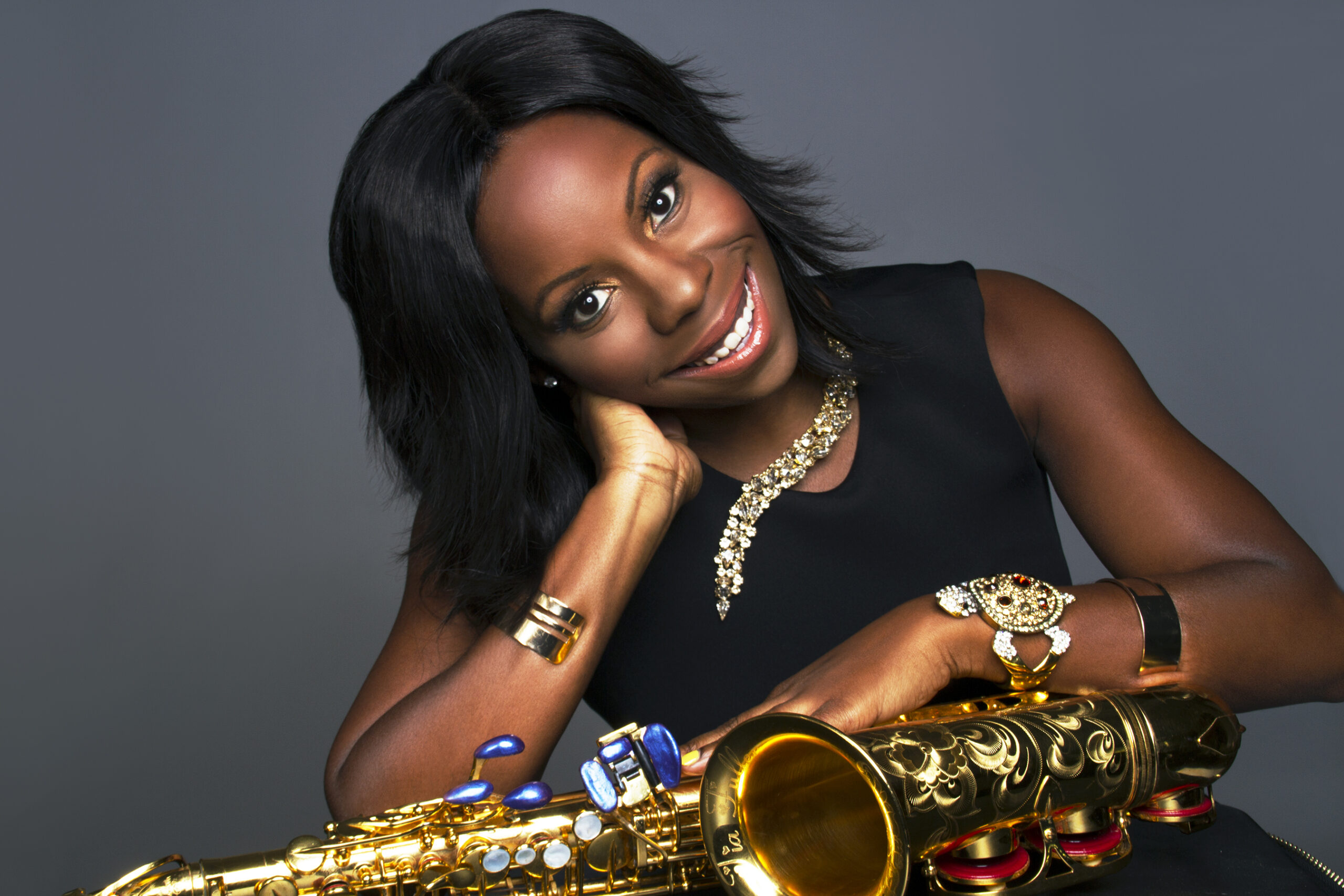 Kansas City Jazz ALIVE is proud to present 2023 Spotlight: Charlie Parker – shining a bright light on the musical genius of Kansas City's own Charlie "Yardbird" Parker!
Now in its 10th year, the festivities will include more than 25 jazz showcase performances, educational events, a "Bird" musical salute, and jazz history tours. The week will culminate with this exciting "Bird" Tribute Concert featuring Grammy-nominee Tia Fuller with, Kansas City jazz all-stars plus a special partnership with Youth Symphony of Kansas City selected string students performing an exclusive reimagining of the famed "Bird" With Strings recording!
When Grammy-nominated Mack Avenue recording artist, composer, and bandleader Tia Fuller picks up her saxophone, something amazing happens. As a force to be reckoned with, Fuller balances the worlds of performance and education, fulfilling a demanding schedule as both a busy touring and recording artist and a full-time professor at the Berklee College of Music in Boston.
As a leading jazz musician, Fuller has toured with Grammy-winning pop star Beyoncé and appeared on a number of major television shows, including The Today Show, Good Morning America, The Oprah Winfrey Show, BET Awards, American Music Awards, Grammy Awards and as a featured soloist with Beyoncé for President Obama at the White House.
This is a concert NOT TO MISS!
*********
The show includes several ticket options, including limited VIP packages, regular seating, saver seats, and limited student tickets.
VIP Reception: 7pm
Show Begins: 8pm
For more information about our 2023 Spotlight: Charlie Parker Artist-In-Residence & Grammy Nominee, Tia Fuller, visit: https://www.tiafuller.com
For more information about the 2023 Spotlight: Charlie Parker, visit: https://spotlightcharlieparker.org
For more information about Kansas City, Jazz ALIVE, visit: https://jazzalivekc.org