TRI.BE - Moved Venues
Presented by Leo Presents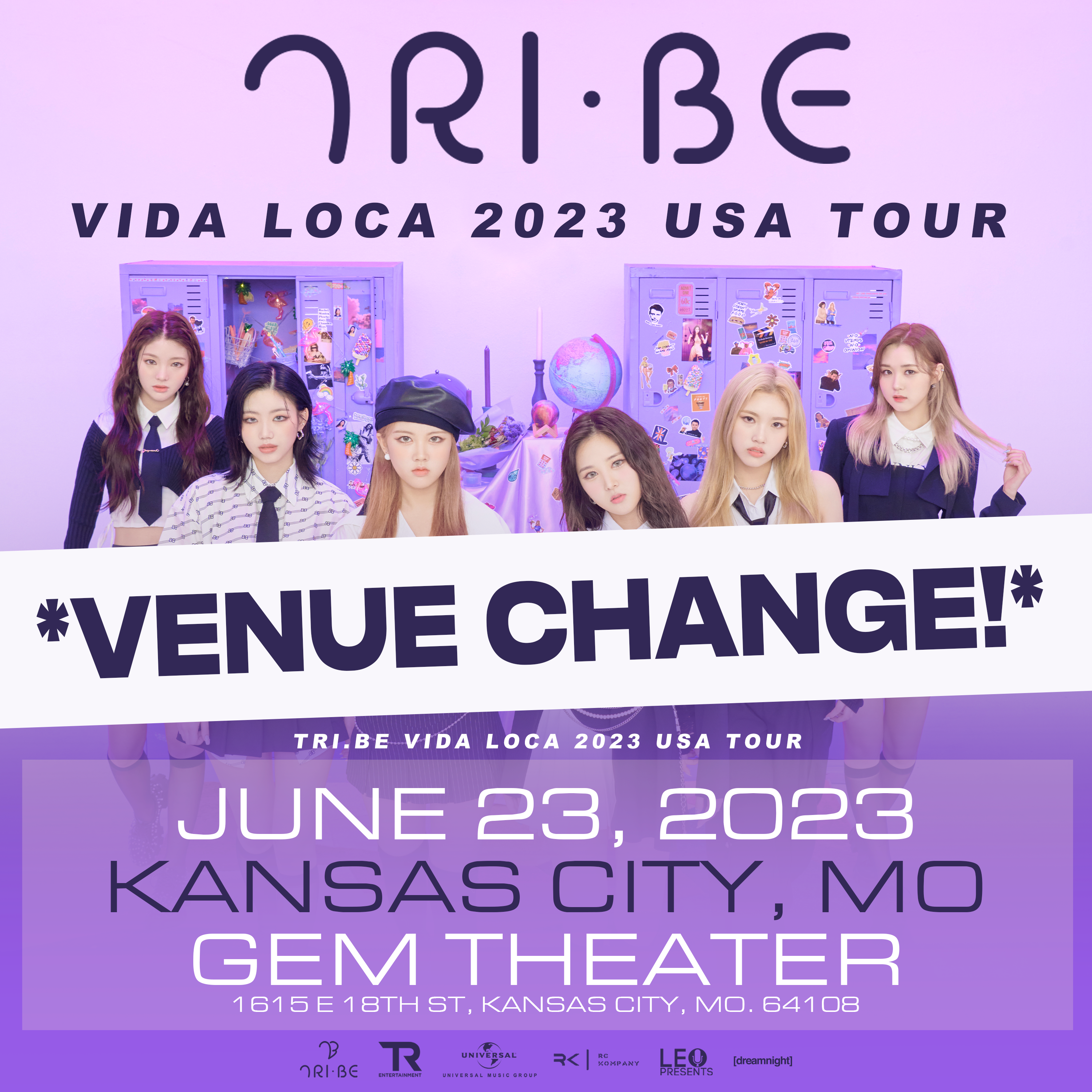 The TRI.BE performance will no longer be held at the Folly Theater and has been moved to the Gem Theater. For more information about the show, please contact Leo Presents.
**Tickets are not sold by the Folly Theater. For questions, please contact Leo Presents**
K-pop girl group TRI.BE is coming to perform and meet their fans on the TRI.BE VIDA LOCA 2023 USA TOUR in KANSAS CITY, happening on June 23, 2023!
TRI.BE is ready to do a full musical takeover of the city with their explosive sounds and jaw-dropping choreography. The TRI.BE music discography is packed with top hits and concepts that take listeners on a journey of amazing narratives and eras, get ready – TRI.BE is bringing their energy stateside.
Tickets for TRI.BE's Vida Loca USA Tour will go on sale Friday May 12 at 10:00AM Central Standard Time.