Artists | Fundraising Event>Folly Frolic | News
It was a night of Paris Cabaret at the Folly Theater!
If you happened to walk by the Folly Theater the night of November 16th, you would have seen the Grand Lady bathed in red lights, feathers, and pearls with a jazz trio playing by streetlights in the alley.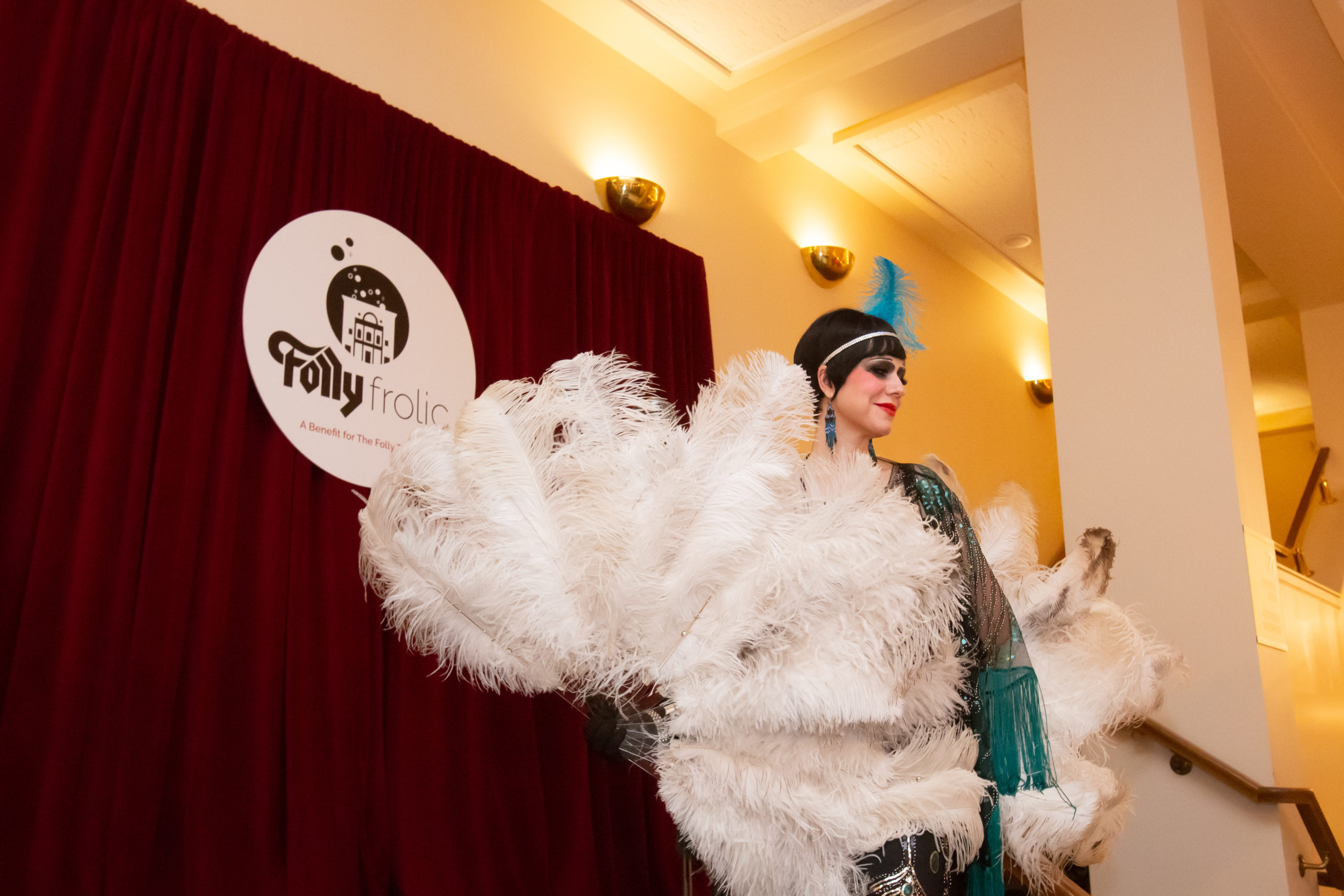 The 2019 Folly Frolic brought the Grand Lady of Twelfth Street back to her days of burlesque, cabaret, and jazz with an energetic crowd moving about enjoying champagne, truffles passed by Charlie Chaplin, silly photos in a photo booth, and a vibe of 1920's Paris avenues, complete with cafe lights and girls in beaded dresses and feather fans.
"And I like large parties. They're so intimate." - F. Scott Fitzgerald, Great Gatsby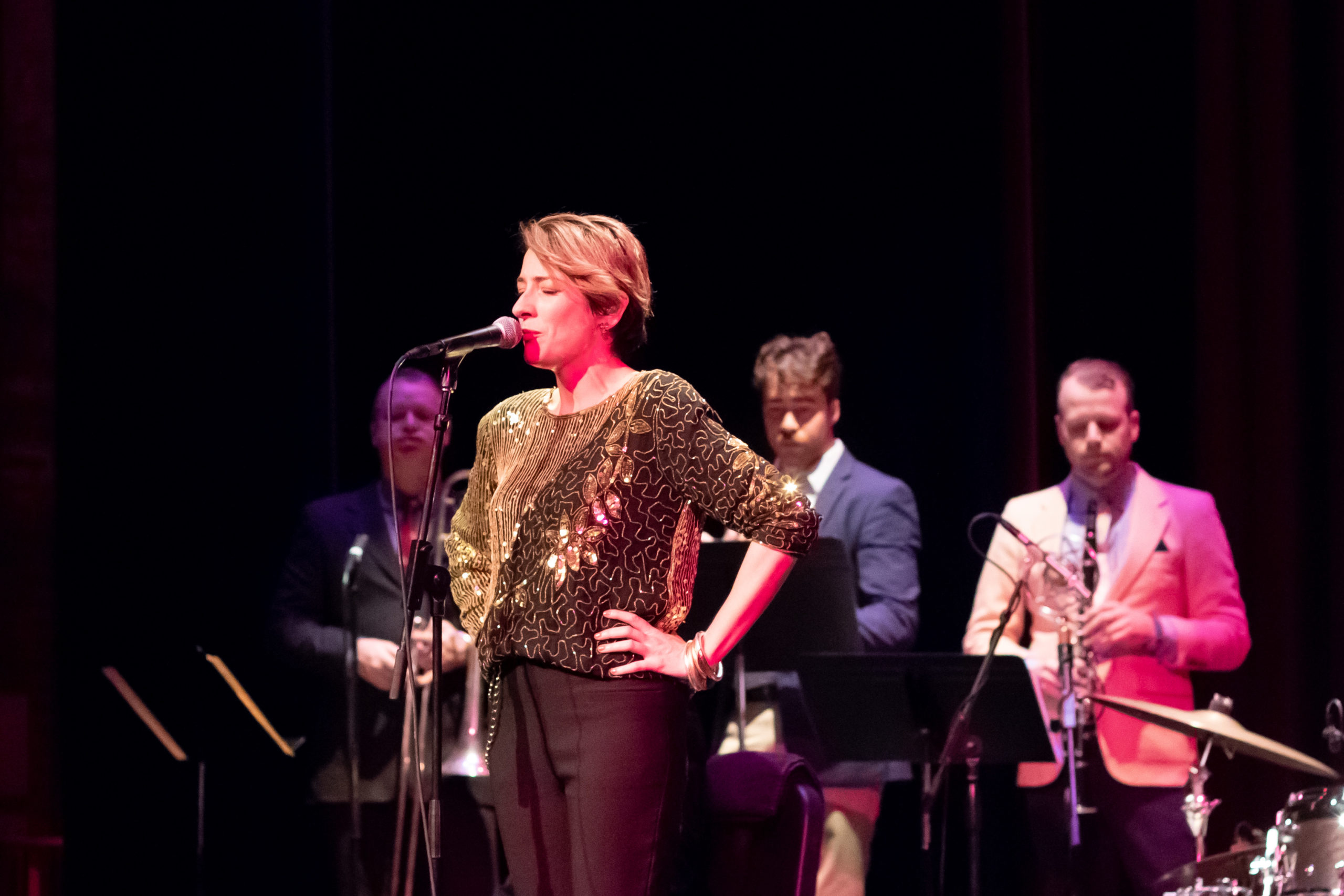 The bow on the top was a performance by the hot jazz band, The Hot Sardines with a feisty lead singer, enthusiastic pianist, and even a tap-dancer that had audiences living out their Great Gatsby style dreams with a Parisian backdrop.
The evening raised over $140,000 in support of the Folly Theater's operations and Folly Kids' Series with over 70 sponsors and another 700 in attendance. The theater was packed to the brim with excitement over the fabulous band and love for one of Kansas City's historic landmarks.
"The people are thirsty." - Tom Pendergast and David Epstein, Tom's Town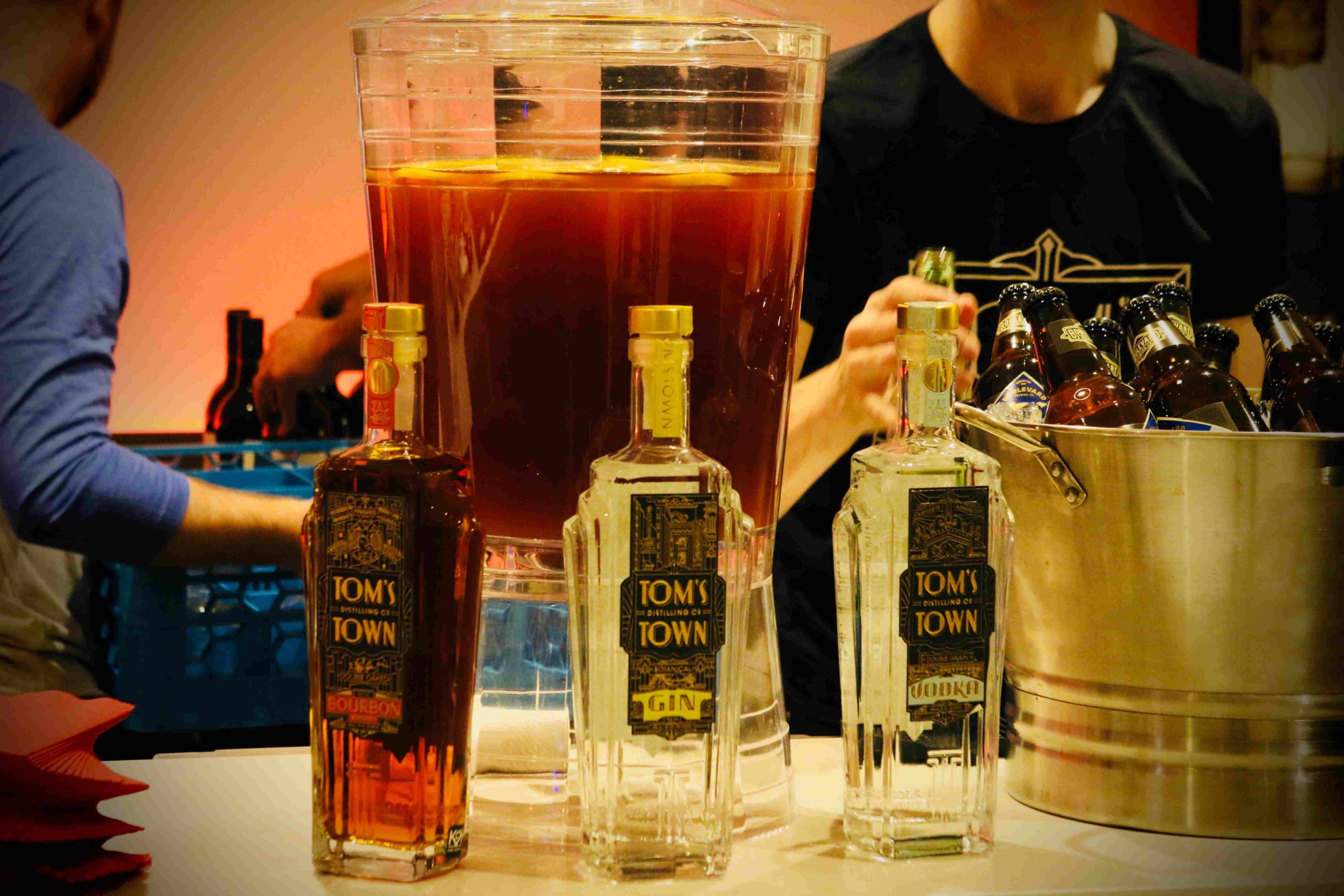 This night could not have been as successful as it was without the support of some amazing community members. We encourage you to visit the 2019 Folly Frolic Sponsor page and learn more about our amazing sponsors!
No party is complete without a host. Or alcohol.
Thanks to our honorary chairs, we had both. A special shout out to David Epstein, Co-Founder of Tom's Town Distilling Co. and his partner, Wade Tajerian, for being our honorary co-chairs and truly the hosts with the most...booze. Tom's Town provided all the liquor for the evening ensuring that all who wished to imbibe did so in the tastiest way!
Find more photos from the event HERE!
"Never miss a party...good for the nerves--like celery." - F. Scott Fitzgerald, Gatsby Girls
In other words, SAVE THE DATE!
The next Folly Frolic will be Saturday, November 21st, 2020