Folly Jazz Series
Why You Need to See Cecile McLorin Salvant in Kansas City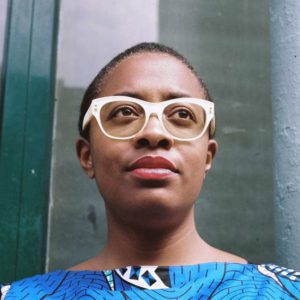 Many of us who listen to Cecile McLorin Salvant for the first time comment on the fact that she reminds us of both Billie Holiday and Ella Fitzgerald.  But we mustn't sell Ms. Salvant short--she has her very own style as is evidenced by the high praise she has received from jazz critics at the
Monterey Jazz Fest
to the
Huffington Post 
.  As Dan Ouellette notes in the Huff Post article, "...when Cécile saw the jazz light while an 18-year-old college student studying classical music and law in Aix-en-Provence, France, she was not weighed down with legacy and expectations. Instead she was freed to approach jazz on her own terms, contributing a fresh voice of eclectic tastes and quickly rising to the top—becoming the international jazz darling, winning critics poll awards left and right with her embrace of tradition as well as her burgeoning compositional prowess." And what compositional prowess she has and that prowess is the result of hard work and training.  Born and raised in Miami, Florida of a French mother and a Haitian father, Salvant started classical piano studies at 5, and began singing in the Miami Choral Society at 8. Early on, she developed an interest in classical voice, began studying with private instructors, and later with Edward Walker, vocal teacher at the University of Miami. In 2007, Cécile moved to Aix-en-Provence, France, to study law as well as classical and baroque voice at the Darius Milhaud Conservatory. It was in Aix-en-Provence, with reedist and teacher Jean-François Bonnel, that she started learning about jazz, and sang with her first band. In 2009, after a series of concerts in Paris, she recorded her first album "Cécile", with Jean-François Bonnel's Paris Quintet. After three years in France, McLorin Salvant returned to the US as a semifinalist in the prestigious Thelonious Monk International Jazz Competition. In the aftermath of McLorin Salvant's triumph at the Monk Competition, the jazz world eagerly awaited the winner's first US recording. Answering that call with
WomanChild,
McLorin Salvant draws on songs spanning three centuries of American music. "I like to choose songs that are a little unknown or have been recorded very few times," McLorin Salvant notes. "While these songs aren't recognized as standards, many should be because they are so beautifully crafted." On the album, her repertoire ranges from the 19th century ballad "John Henry," refreshed in a spirited up-to date arrangement, to McLorin Salvant's own 21st century waltz "Le Front Caché Sur Tes Genoux" which draws on a poem by Haitian writer Ida Salomon Faubert for its lyric. She is joined by a world class band, including pianist Aaron Diehl, who share her concern for creating jazz of today by drawing on vibrant traditions of the past. McLorin Salvant may have the deepest roots of any singer of her generation. She knows the sounds and styles of modern jazz but also possesses complete command of the classic blues and early American vocal tradition. She has studied the entire recorded legacy of the great Bessie Smith (1894-1937), often called the Empress of the Blues, and also has deep familiarity with Valaida Snow, Bert Williams and other early masters of American music. For her, these musicians are exponents of living traditions that she has drawn into the orbit of her own work. However, McLorin Salvant can't be pinned down as a jazz traditionalist.  Knowledgeable jazz fans will identify the influence and inspiration from some of the most distinctive modern jazz stylists, such as Betty Carter, Carmen McRae and Abbey Lincoln. She is also currently continuing her studies of the classical and baroque tradition. In short, McLorin Salvant is a seeker and a creative spirit who is determined to push ahead, even while she shows an extraordinary command of the tradition that has preceded her.  Her rendition of
"I Only Have Eyes for You,
" a standard that she makes her own.  We could go on about how seeing Cecile McLorin Salvant at the Folly Theater is particularly special because of our perfect acoustics and gorgeous historical surroundings, but that would seem like bragging.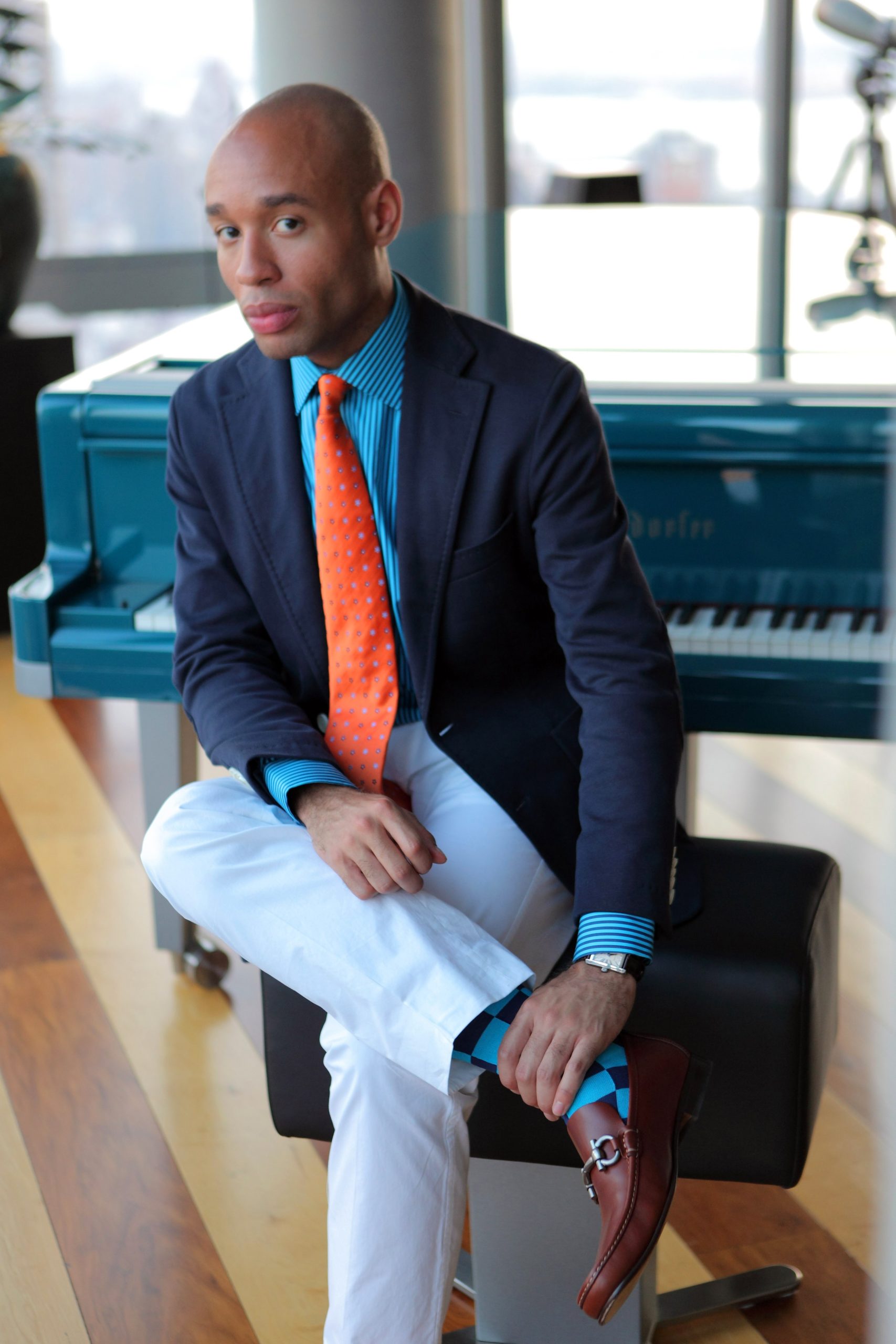 As if hearing Ms. Salvant isn't enough, she will be joined onstage by pianist Aaron Diehl, one of the most sought after jazz virtuosos today.  Consistently playing with what 
The New York Times
 describes as "melodic precision, harmonic erudition, and elegant restraint." Diehl's meticulously thought-out performances, collaborations, and compositions are a leading force in today's generation of jazz contemporaries, spearheading a distinct union of traditional and fresh artistry.  We challenge you to listen to Mr. Diehl without getting misty.  His rendition of Fats Waller's
Viper's Drag
gives us chills every time we hear it.  Mr. Diehl has served as Music Director for the Jazz at Lincoln Center 
New Orleans Songbook 
concert series, performing in the New York premiere of Philip Glass' complete 
Etudes
 at the Brooklyn Academy of Music, collaborating with the Spanish flamenco guitarist Dani De Morón in 
Flamenco Meets Jazz 
(produced by Savannah Music Festival and Flamenco Festival), and touring the U.S. and Europe with  Salvant. Ms. Salvant and Diehl's Trio, featuring Paul Sikivie (bass) and Lawrence Leathers (drums), have performed at: Walt Disney Hall (Los Angeles, CA), Jazz in Marciac (Marciac, France), Newport Jazz Festival (Newport, RI), North Sea Jazz Festival (Rotterdam, Netherlands), Istanbul Jazz Festival (Istanbul, Turkey), Ronnie Scott's (London, England), and La Cigale (Paris, France) just to name a few.
Cecile McLorin Salvant will be at the Folly Theater December 10, 2016 at 8pm.  There will not be a JazzTalk in advance of this performance.  Get your tickets at follytheater.org 
CECILE MCLORIN SALVANT, VOCALS, AARON DIEHL, PIANO, PAUL SIKIVIE, BASS, LAWRENCE LEATHERS, DRUMS