Cyprus Avenue Live | Folk music | Folk rock | Roger McGuinn | The Byrds
A Newly Released DVD and a Live Performance: Roger McGuinn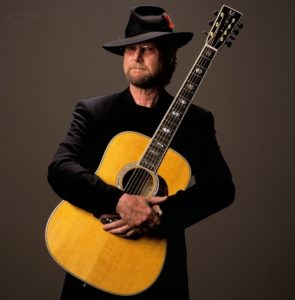 While completing my Master's Degree at UMKC, I had the luxury of taking a course on the 1960s taught by the ever-engaging
Dr. Mary Ann Wynkoop
.  In addition to enhancing our knowledge of the Civil Rights Movement and the complexities of the political landscape in the 1960s, Dr. Wynkoop impressed upon us the role that music played in defining the similarities and the differences in social, cultural and economic beliefs and attitudes.  A cursory search of 1960s music online will provide you with more music than you could listen to in a year and always among the song selections, are
The Byrds
.  Undoubtedly, The Byrds played a vital role in shaping how the decade was experienced and remembered.  So pervasive was their influence that my Godson's favorite song as a toddler (he was born in 2005) 
Turn! Turn! Turn! (to Everything There Is a Season)
 was one of the reasons I knew he would be a wise and gentle soul. There is a lightness and ease to the music of Roger McGuinn with an undercurrent of abiding and sincere hope.  He grins when he plays.  Not the innocent grin of an naive idealist but the grin of someone who gets that we have choices to make in this life each and every day and we can choose to forgive, choose to understand, choose to find similarities over differences, choose to relax, and of course, choose some righteous and chill music.  If you listen carefully to the lyrics you'll hear wisdom and thoughtful societal analysis.  Even as he tells you that he'll "feel a whole lot better when you're gone", you can't even be mad at him--he's just telling the truth.  Those of us who grew up in the 1970s and 80s, hear a little Tom Petty in his sound which makes a great deal of sense given that in 1987 Roger McGuinn was the opening act for Dylan and
Tom Petty
. In 1991 he released his comeback solo album,
Back from Rio
to successful acclaim. It included the hit single "King of the Hill," written together with, and featuring, Petty. Formed in Los Angeles, California in 1964, The Byrds were comprised of a number of familiar talents but the one consistency was front-man
Roger McGuinn
(known as Jim McGuinn until mid-1967) remaining the sole consistent member, until the group disbanded in 1973.
[2]
 Known to many of us as "Mr. Tambourine Man," McGuinn has continued his musical career and legacy to the present.  This is the second time Roger McGuinn will grace the Folly Theater stage so if you missed him the first time around, you will want to
see this show
. The original five-piece line-up of the Byrds consisted of
Jim McGuinn
(
lead guitar
,
vocals
),
Gene Clark
(
tambourine
, vocals),
David Crosby
(rhythm guitar, vocals),
Chris Hillman
(bass guitar, vocals), and
Michael Clarke
(drums).
[7]
However, this version of the band was relatively short-lived and by early 1966, Clark had left due to problems associated with anxiety and his increasing isolation within the group (sadly, he died of complications from alcohol at the age of 46).
[8]
The Byrds continued as a quartet until late 1967, when Crosby and Clarke also departed the band.
[9]
McGuinn and Hillman decided to recruit new members, including country rock pioneer
Gram Parsons
, but by late 1968, Hillman and Parsons had also exited the band.
[1]
McGuinn, who by this time had changed his name to Roger,  developed a new incarnation of the Byrds, featuring guitarist
Clarence White
among others.
[1]
McGuinn disbanded the then current line-up in early 1973, to make way for a reunion of the original quintet.
[10]
The Byrds' final album was released in March 1973, with the reunited group disbanding soon afterwards.
[11]
After the break-up of The Byrds, McGuinn released several solo albums throughout the 1970s. In 1973 he collaborated with Bob Dylan on songs for the sound track of the
Sam Peckinpah
movie
Pat Garrett and Billy the Kid
including "
Knockin' on Heaven's Door
". He toured with
Bob Dylan
in 1975 and 1976 as part of Dylan's "
Rolling Thunder Revue
", cancelling a planned tour of his own in order to participate. In late 1975, he played guitar on the track titled "Ride The Water" on
Bo Diddley
's
The 20th Anniversary of Rock 'n' Roll 
all-star album. In 1978, McGuinn joined fellow ex-Byrds
Gene Clark
and
Chris Hillman
to form "McGuinn, Clark and Hillman", and the three together recorded an album with
Capitol Records
in 1979. The media loved the band and they performed on many TV rock shows, including repeated performances on
The Midnight Special
, where they played both new material and Byrds hits. "Don't You Write Her Off" reached #33 in April 1979. While some believe that the slick production and disco rhythms didn't flatter the group, and the album had mixed critically and commercial response, it sold enough to generate a follow up. McGuinn, Clark and Hillman's second release was to have been a full group effort entitled "City", but a combination of Clark's unreliability and his dissatisfaction with their musical direction (mostly regarding Ron and Howard Albert's production) resulted in the billing change on their next LP "City" to "Roger McGuinn and Chris Hillman, featuring Gene Clark".  1978 was a banner year for McGuinn for that same year he and Gene Clark performed for a film and TV recording.   An archival video featuring that 1978 performance, was just released on DVD (August 13, 2016).  
Bag Full of Money
 features Clark and McGuinn playing a variety of Byrds songs, as well as selections from their respective solo catalogs.  It's a great way to reacquaint yourself with the fantastic sound or introduce the people you love to some truly great and culturally significant music. Here's the thing: McGuinn sounds as great on his signature Rickenbacker guitar as he did in the early days of his career.  In the event you have any doubts, check out this video compilation of Mr. McGuinn discussing his signature style. https://www.youtube.com/watch?v=uyTge3XkLnw I don't think there is any denying that kind and gentle music seem particularly appropriate of late.  If not because it is a brilliant complement to warm summer nights but because being kind and gentle helps us not to clench our teeth.  McGuinn hasn't stopped trying and getting it right and neither should we.  Get your boot-heels wandering and join us at the Folly Theater September 10, 2016 at 8 pm for Cyprus Avenue (with host Bill Shapiro) and what promises to be an amazing evening.  
Tickets are on sale now.
Sources: Wikipedia
Richie Unterberger, Turn! Turn! Turn!: The 60s Folk-Rock Revolution (Backbeat, 2002).