Cyprus Avenue Live | Folly Theater News
In Memory of Bill Shapiro, a Kansas City icon in the arts and music communities
It is with great sadness that we say goodbye to a dear friend of the Folly Theater, Bill Shapiro, host of the successful Cyprus Avenue Live at the Folly Series, sponsored by KCUR.
In 2006, Bill accepted and embraced the suggestion of former Folly Board President, Mike Gerken, that he brings his Cyprus Avenue radio program to life on the Folly stage, which was the start of an amazing partnership.
The first concert was Jerry Lee Lewis in June of 2006, and it was a huge success. That first concert was followed by 50 other concerts, which raised over a quarter of a million dollars for the preservation and maintenance of the historic Folly Theater, which was opened in 1900. Through the years, there were many magical concerts, Rosanne Cash and Marty Stuart performed numerous times; and Kelley Hunt performed a rousing tribute to Bill for the final Cyprus Avenue concert, but the musician who became Bill's favorite at the Folly was Sam Baker, with whom he developed a close friendship and special bond.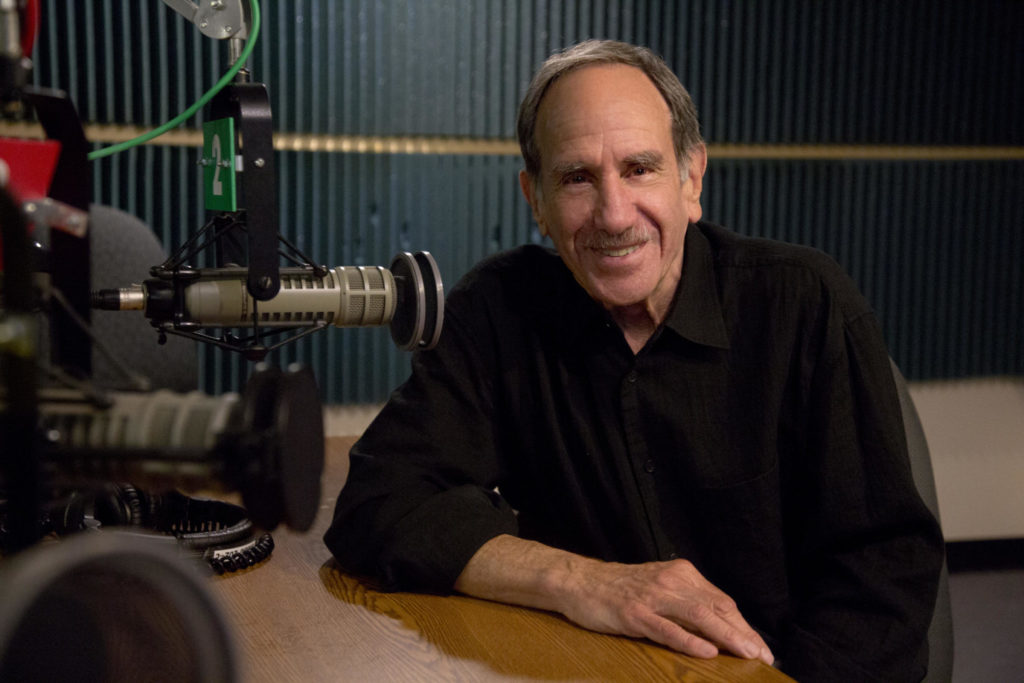 The Folly has been so fortunate to work with Bill on Cyprus Avenue; it was a concert series that showcased Bill's passion and love for music, KCUR, and the Folly Theater. He was literally living his dream of being a DJ and hosting a concert series. During his well-attended pre-show talks prior to each concert, where he would offer some history about the performer as well as the Folly, and why this performance would be special. He often said, "There is no better place in Kansas City in which to experience the power and intimacy of live performance than the Folly Theater".
We are indebted to Bill for all that he did for the Folly Theater, and more importantly, we will miss our friend and music lover. We will always remember Bill in his front-row seat listening to the music he treasured.
On a personal note, I will miss the many conversations and lunches with Bill when he would offer his incredibly vast knowledge of music, but also so many other topics, such as his love of baseball, art, and even kite-flying.  Bill was a larger than life personality and a true Renaissance man, and like so many, I will miss him and that wonderful gravelly voice.
Gale Tallis
Executive Director