Cyprus Avenue Live | Featured | Folk music | Upcoming Events
40th Anniversary Celebration: A Tribute to Bill Shapiro
40 Years of Music
Bill Shapiro has graced the KC Airwaves for 40 years with rock, folk, blues, and more with his show,
Cyprus Avenue
, on KCUR. A little over 10 years ago, KCUR and the Folly Theater wanted to help bring Bill's show to life. This birthed
Cyprus Avenue LIVE! at the Folly Theater
. Since then the Folly has hosted amazing musical performers including
Marty Stuart
,
Rhiannon Giddens
, and
Sam Baker
. Bill and the Folly Theater's Executive Director, Gale Tallis, have continually developed Cyprus Avenue lineup each year, focusing on rising stars in the Americana and Blues music scene. Bill has been instrumental in the growth of the series at the theater because of his unique take on music.
The name of the program is Cyprus Avenue and my name is Bill Shapiro...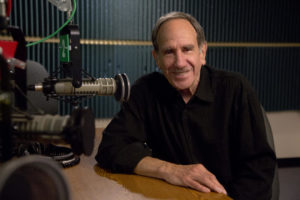 In September of 2013, the Folly Theater and KCUR celebrated, Cyprus Avenue's 35th year with an
interview
and a 
performance
at the Folly Theater. In this interview, we get to learn a little more about Bill Shapiro. One thing that really drew listeners to Bill's show was his knowledge. Bill spent hours studying the rock, gospel, and other artists he featured on his show. Many were shocked to find out that by day, Bill was an attorney with
Dysart Taylor
. Bill's first show aired in 1978 from a house on Holmes Street. "The show was an hour long and I announced from a studio that had once been someone's bedroom." Bill jokes. The first show was entitled, "Ballads by Rockers" with the first song being Elton John's "Love Song". Learn more about Bill's History and read his interview with KCUR
here
.
Cyprus Avenue LIVE! at the Folly Theater
Bill shares that his start with the Folly Theater was about 15 years ago when he was asked to join the
Folly Board of Directors
. Bill was then asked to create a series around the artists heard on Cyprus Avenue that would contribute to the growth of the Folly's revenue and broaden its audiences. He and the
team at the Folly
did just that! Since it's inception, the Folly has been host to a range of musical voices from upstarts when they visited the Folly like Rhiannon Giddens to seasoned folk and blues singers like
Sam Baker
and
Ruthie Foster
. For Cyprus Avenue LIVE! at the Folly Theater's final concert, the internationally acclaimed roots / Americana singer-songwriter and recording artist, Kelley Hunt! Kelley returns to the Folly after her 2015 sellout show on the Cyprus Avenue Live Series.
Kelley will bring a 9pc ensemble and some brand new material to honor Bill.Kelley will bring a 9pc ensemble and some brand new material to honor Bill.
"As a longtime listener of Cyprus Avenue and fan of Bill I'm so sincerely honored to be asked to close the radio show and the concert series.  What Bill has done over 40 years is both remarkable and extremely rare in broadcasting in any market and by any measure. Cyprus Avenue has been an unequivocal enrichment for listeners and music lovers for decades. We'll all miss Bill and his unique and knowledgeable perspective on the artists and releases lucky enough to receive his attention on Cyprus Avenue.  We plan to bring some special surprises to the stage May 11 in his honor." - Kelley Hunt
40th Anniversary Celebration of Cyprus Avenue
May 11th at 8 pm
As Cyprus Avenue comes into its 40th year, KCUR and Bill Shapiro decided it was time to retire the long-running program in May of this year, 2018. This means the end of Cyprus Avenue LIVE! at the Folly Theater, as well. KCUR and the Folly want to honor Bill with a concert at the Folly Theater on May 11 featuring one of his favorite artists, Kelley Hunt.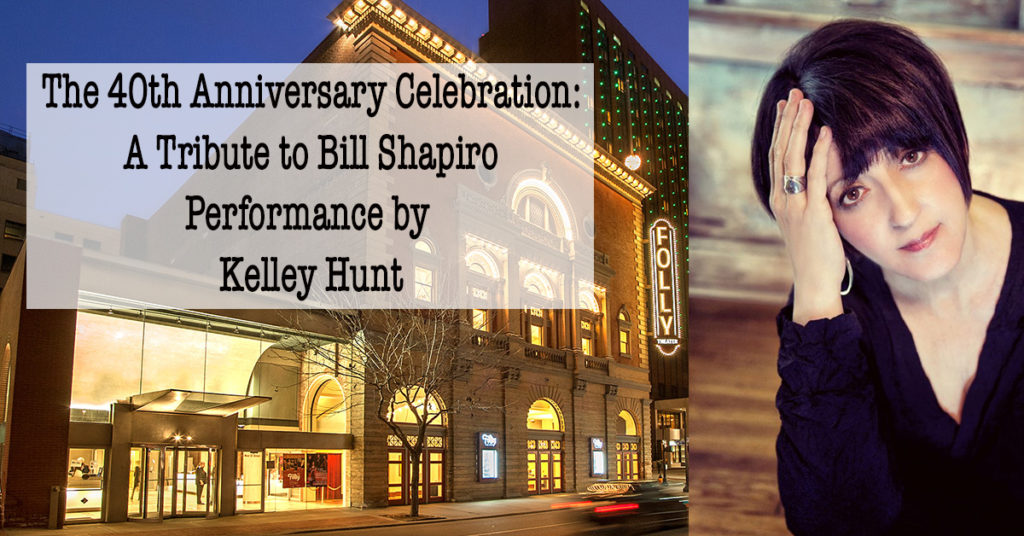 [su_button url="https://follytheater.org/40th-anniversary-celebration-a-tribute-to-bill-shapiro/" style="3d" background="#d83f28" size="6" center="yes"]Get Tickets [/su_button]
Join us on Friday, May 11th for the 40th Anniversary Celebration of Cyprus Avenue on KCUR at the Folly Theater!
we'll spend the evening celebrating Bill Shapiro, host of KCUR's Cyprus Avenue, with one of his favorite artists, Kelley Hunt performing on the C. Stephen Metzler Hall stage at the Folly Theater. Kelley brings a 9 piece ensemble and new material to this show as a special honor to Bill.
Make sure to purchase your tickets today!
Tickets are $25, $35, & $45. Box Seats are $60.