Folly Theater News | Volunteers
Folly Board Photo Time!
Last week the Folly Theater Board of Directors took time out of their busy, individual schedules to gather on stage of the Folly Theater for their annual group photo!
Meet the Folly Theater Board of Directors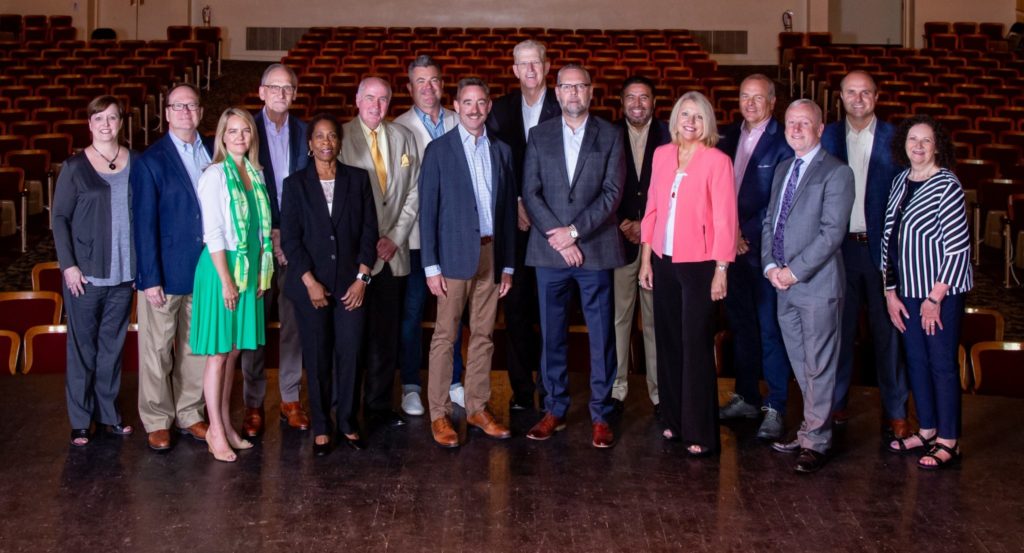 The Folly's Board of Directors is an energetic group committed to the growth of the Grand Lady of Twelfth Street. Whether it be fundraising, planning, or committee work, this group of talented business leaders in Kansas City gives their all to the Folly Theater.
From the entire Folly staff, we thank them for all they do! You can find the entire listing of our Board Members HERE.
Of course, we had to include this picture to show the goofy side of this hard-working group!