Folly Theater News | Fundraising Event>Folly Frolic
Get Your Folly Frolic Socks!
Show your Folly Pride and get your pair of Folly Frolic socks featuring the new Folly Frolic logo and some fun sardines with love!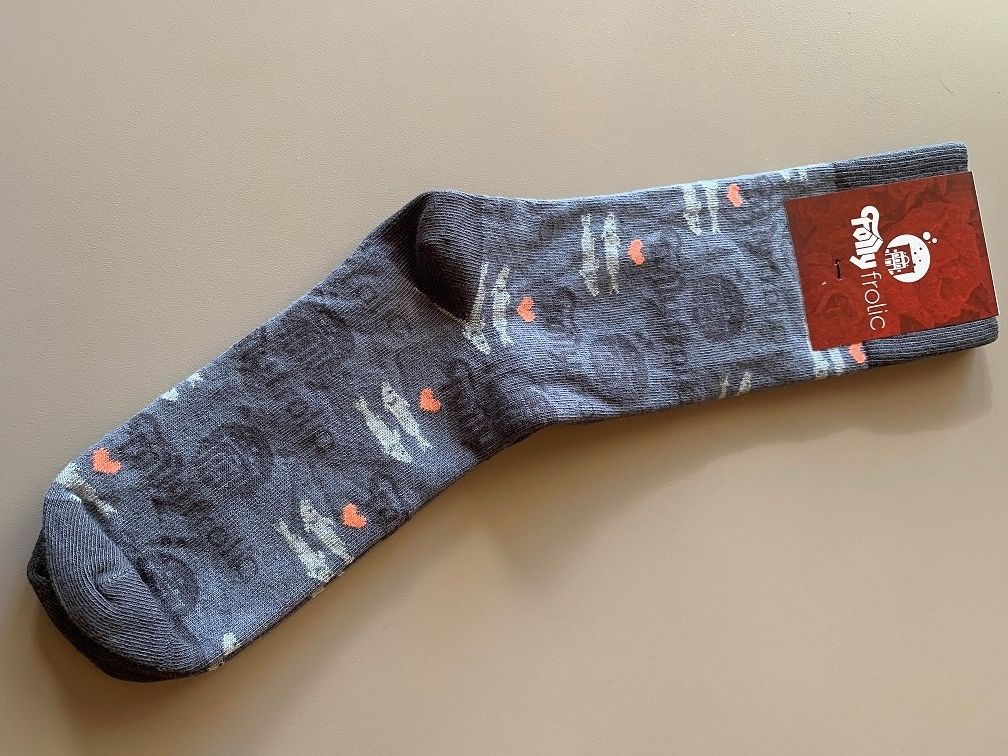 Folly Frolic Socks are only $15 a pair and help support the Folly Frolic Fundraiser! To purchase your socks, simply click the button below, choose the number of pairs, and complete the purchase.
We will keep your socks at will call for the concert and provide them to you with your ID! Not going to make the Folly Frolic Concert? That's okay! We'll hold them at the Folly Offices to be picked up at your leisure.
Limited Supply - Only 50 Available!