Folly Theater News
It's About Time for a Fresh Look!

How it started
Beginning in 2019, with a lead gift from the John W. and Effie E. Speas Memorial Trust, Bank of America, trustee, the Folly raised over $45,000 for a suite of urgently needed technology upgrades. These included replacing the Folly's 10-year old server and desktop computers in its administrative offices and the box office, buying a new high-resolution digital projector and stage-light plotting software for the theater, replacing ticket scanners, and designing a new, secure website that is easier to navigate, more engaging, and more responsive to patron needs.
Why Voltage
After an exhaustive search and several meetings with wonderful vendors, the Folly decided on Voltage. Voltage is a digital marketing & design agency based out of the River Market in Kansas City, MO.
There were a lot of needs on our list. A need for an organization that has worked with the performing arts. A need for a local company. A need for a team that will guide us in this newer territory. I think we have found that with Voltage.

James Maiden, Marketing Manager
Voltage laid out a proposal that not only works with the Folly's tight budget for this project, but they have offered to donate a portion of their services to help save on costs that fell out of the Folly's budget.
Our team at Voltage is excited to partner with the Folly Theater and create their new website. We have deep experience building digital experiences in the performing arts industry, especially in Kansas City. Working with a historic organization that we admire like the Folly and supporting them gives us pride in how we can help further their mission.

Corey Morris, Chief Strategy Officer at Voltage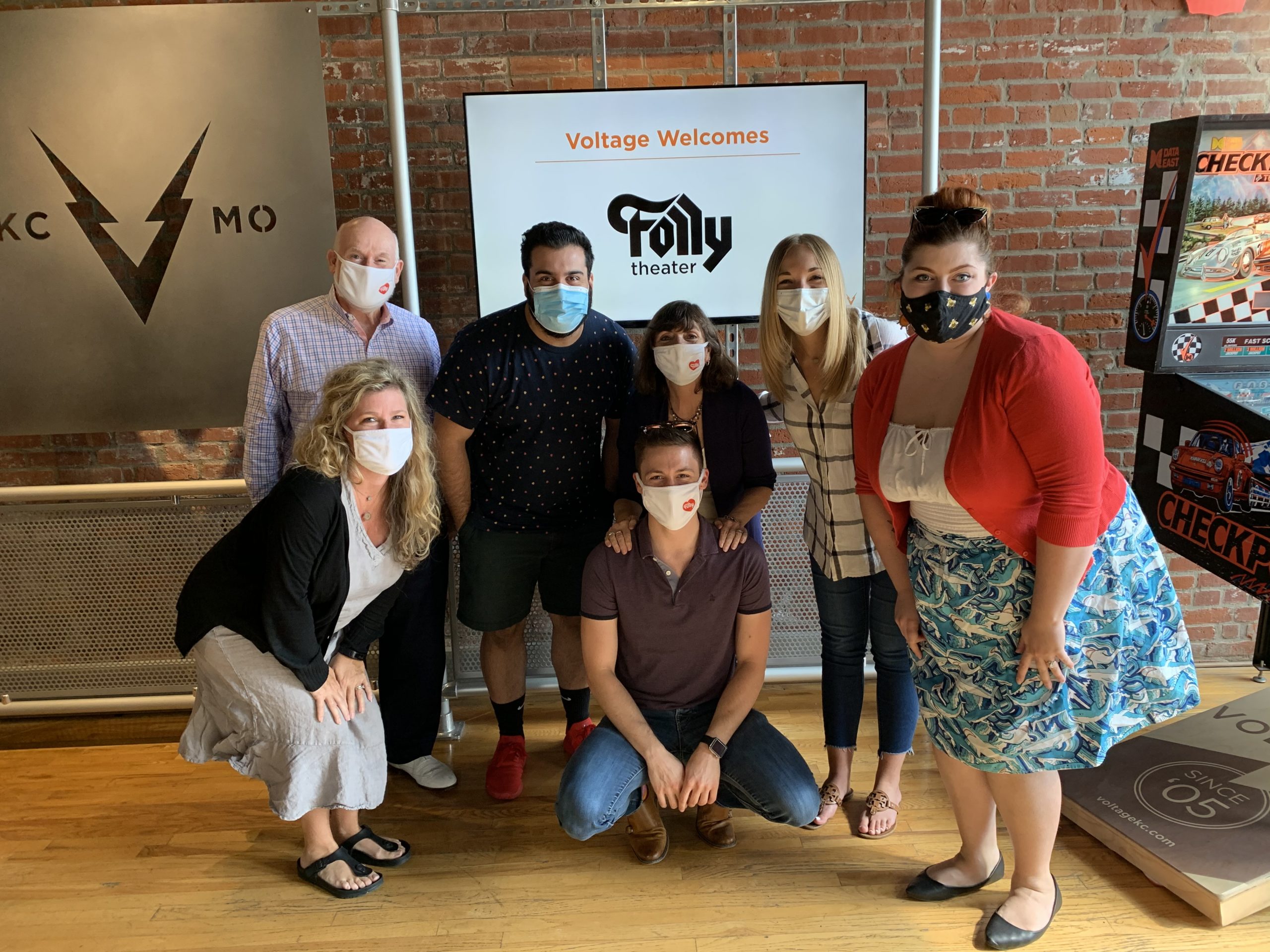 What Should You Expect?
With a primary focus on usability, the Voltage team has been charged with developing a website that is not only colorful and full of motion, but one that is also user-friendly. The website will also be reorganized with fewer pages and better streamlined information. This will make the process of navigating the Folly Theater website easier and more functional.
When is All this Magic Happening??
Voltage and the Folly are working back and forth on the new look and aesthetics, currently. Over the next few months, the Voltage team will be designing the look and the Folly will be re-writing pages and delivering new photos and videos to the voltage team.
The current goal is to have the new website live and function by the end of 2020!
Want to be a part of making the magic happen?
While the funds have been raised for the site, any additional funds will help us expand the work on the site and the creative design!
---
The Performing Arts Foundation of Kansas City dba The Folly Theater is a qualified 501(c)(3) exempt charitable organization which owns the Folly Theater and is solely responsible for the preservation, maintenance, and general operations of Kansas City's only remaining 19th-century theater. Completed in 1900, the Folly is listed on the National Register of Historic Places; a designated Kansas City Landmark; a Partner Place of the National Trust for Historic Preservation; and a charter member of the League of Historic American Theaters. The Folly's federal EIN is 43-6054615.