Folly Theater News
The Folly is Awarded the Silver Stevie for Small Non-Profit of the Year
It's with great pride that the Folly announces that we've recently been awarded the Silver Stevie for Small Non-Profit of the Year!
This honor comes about in a difficult time for Kansas City's most historic theater as she's been closed since mid-March due to COVID-19. This bright light reinforces the pride we take in the Grand Lady of Twelfth Street and the hard work of the entire Folly staff, volunteers, and Board. Thank you to the judges & the Stevie Awards organization for this honor.
We owe a large debt of thanks to Becky Wilson with WDS Marketing & PR. Becky reached out to us and shared that she wanted to do something good for a great organization. She donated her services & time to assemble the nomination and submission, which led to this award!
---
We were smitten with the judges gracious comments!
Lovely story of the power of the arts! I'm very impressed with the successful fundraising achievements and the community engagement. Diversity exhibited by the theater is so important and welcomed! The resilience and ability of the executive director to build relationships is key to their accomplishments. I enjoyed reviewing the supporting information, videos, etc. Thank you for this submission! Excellent job!
Considering its small team, The Folly Theater was able to accomplish a lot. I like the creativity they added to getting their facility issues resolved too (e.g., Broken Pipes Campaign) and to do what they could do to help bring the arts to their historical establishment.
---
About the Stevies
The Stevie® Awards are the world's premier business awards. They were created in 2002 to honor and generate public recognition of the achievements and positive contributions of organizations and working professionals worldwide. In short order, the Stevie has become one of the world's most coveted prizes.
---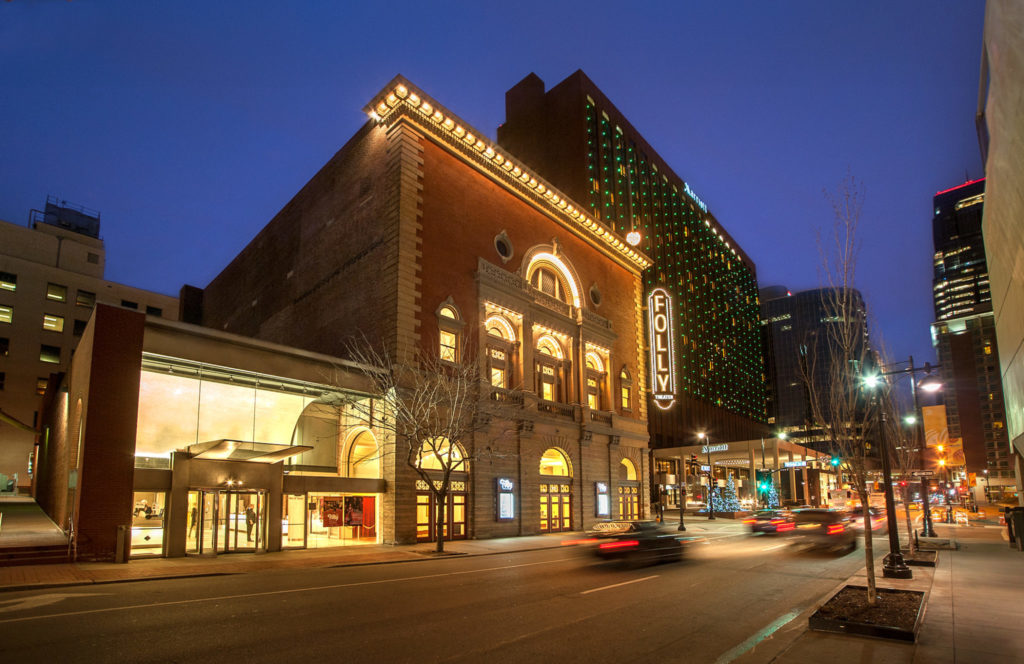 The Performing Arts Foundation of Kansas City dba The Folly Theater is a 501(c)(3) exempt charitable organization that owns the Folly Theater and is solely responsible for the preservation, maintenance, and general operations of Kansas City's only remaining 19th-century theater. Completed in 1900, the Folly is listed on the National Register of Historic Places; a designated Kansas City Landmark; a Partner Place of the National Trust for Historic Preservation; and a charter member of the League of Historic American Theaters. The Folly's federal EIN is 43-6054615.