Fundraising Event
We Ate, We Drank, and We were Jolly, for the Folly!
Sunday, June 4th, 2017, we celebrated 
Eat, Drink, and Be Jolly for the Folly
, a fundraiser for our general operations fund. This fundraiser is an amazing way for us to celebrate the Folly's years of success with our patrons, donors, and Board of Directors that love the acts and music that come to the Folly's historic stage. This year was especially exciting as we were joined by local musician & Billboard Chart Topper
Max Groove
, who provided us with upbeat and smooth jazz to help set the tone of the event. With over around 150 people joining us in the historic home of Brian Williams in Hyde Park, we were able to raise over
$43,000
to help cover the costs of the daily operating expenses of the
Folly Theater
. We were also joined by Anne's Catering that provided us with 
all
the picnic fixin's including fried chicken, pulled pork sliders, and some delicious (possibly alcoholic) lemonade! A special thanks also goes out to our friends at
Gregory's Fine Floral
 who provided all the floral arrangements used at the event! Simply beautiful! We even received some great press coverage by
KSHB local news
with our very own Gale Tallis and Brian Williams chatting up the event! Here are some of the fun photos from the event! [gallery columns="4" ids="9012,9013,9014,9015,9016,9017,9018,9019,9020,9021,9022,9023,9024"]
Sponsors
Finally, and most importantly, we want to give a shout out to all the sponsors of our wonderful event. We really couldn't have accomplished this without you. [caption id="attachment_3416" align="aligncenter" width="659"]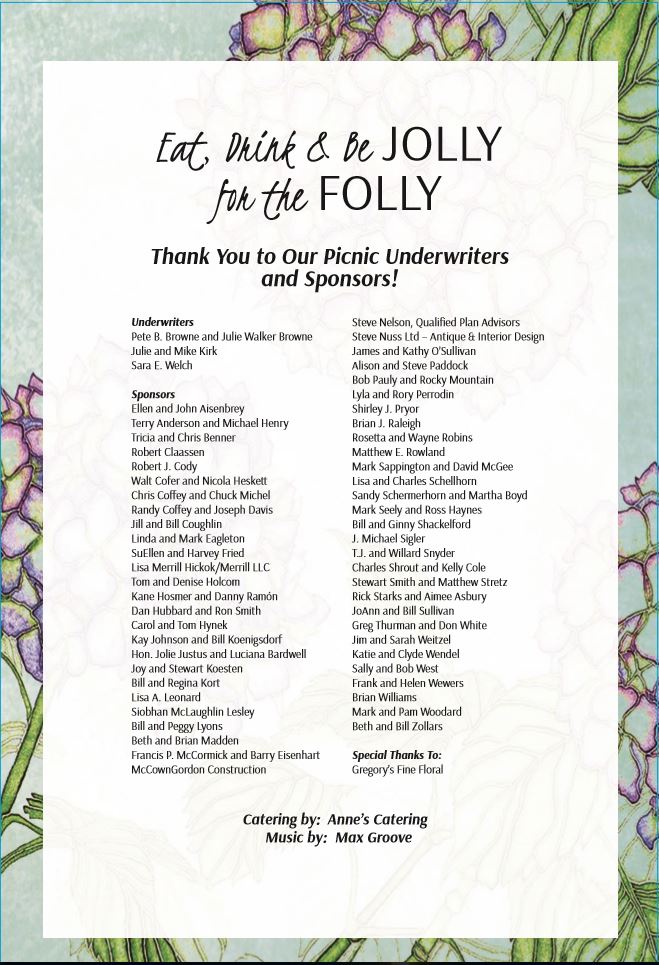 A Thanks to all our sponsors for the 2017 Folly Garden Party![/caption]
If you couldn't attend...
But still want to donate, you can! Just
follow this link
and it will take you straight to our donations page!