Folly Theater News
Welcome Our Newest Folly Board Member!
Join us in welcoming Sean Barnard to
the Folly Theater Board
On November 22nd, the Folly Theater was excited to be joined by our newest board member,
Sean Barnard
! Sean Barnard is the owner of the salon chain,
Bambou Salons & Spas, LLC
 located in Blue Springs, MO and Downtown Overland Park, KS. [caption id="attachment_4107" align="alignleft" width="240"]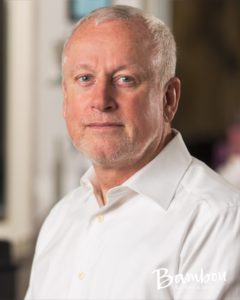 Sean Barnard, Owner/Operator Bambou Salons & Spas[/caption] Created in 2016, he is relatively new to owning salons after a lengthy career in the casino world but believes in the healthy economy of the Kansas City metro area and what the future can bring. Sean explained, "I have been working in casinos for 38 years and have operated some of the biggest and most successful in several cities throughout the US, but the executive leadership life has changed. My time with Ameristar Casino in Kansas City was the best job I ever had and when it sold to another group, the fun was over. When it's all about the numbers and not about the people, guests and employees, what's the point? So, I wondered what's next. I wanted something that was completely new, that I could learn about from the beginning. It really was refreshing to get into the beauty industry, because it truly is about the people you serve and work with. So, as a safety net, I created my own casino consultancy and have one steady international casino client, but that has enabled me to buy my first two salons." [caption id="attachment_4108" align="alignright" width="274"]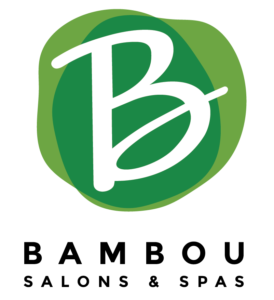 Bambou Salons & Spas[/caption] Sean has a long history of supporting several non-profits including
Ronald McDonald House of Memphis
, two Women's Centers for Non-Violence,
United Way
, and the
Rehabilitation Institute of Kansas City
. Sean is also a founding member of a long time Folly Theater friend, the
Mid-America Gay & Lesbian Chamber of Commerce
, and now serves as the
board's vice-president
. When asked about Sean's reason for coming to the Folly, he replied, "The opportunity to serve on the board for The Folly means a lot to me. First of all, I love Kansas City. I've been blessed enough to live in three countries, 6 different states, and pretty much work and travel throughout the world. Of all the places I have lived, to me, there is no better choice than Kansas City. I love the people, our passion for being a great place to live, our commitment to the community and our insistence on preserving the heritage of this great city. I understand it hasn't always been this way, but when you look at Union Station, the revitalization of downtown and how we prefer to save versus replace, this is where I want to be. So an opportunity to be a part of the past and the future of this wonderful old lady, The Folly, is for me a privilege and exciting all at the same time." Barnard attended his first Folly Board meeting on November 22nd, introducing himself and his wonderful English accent (as well as the wit and sarcasm that come with it!), then hit the ground running, ready to help support the Folly Theater's upcoming endeavors.
I first learned of The Folly only after we lost our dear friend C. Steven Metzler in 2015. He too was a founding board member of the MAGLCC and I got to know him pretty well, knowing that he and his partner Brian Williams were huge patrons of the arts, but not knowing of their affiliation to The Folly. This year, when Brian asked me to sponsor the Folly's endowment fund and be a part of the seat naming campaign, I enjoyed my first steps on the 117 year old stage and felt that I wanted to be a contributor to it's continued strength and growth. Brian took my name to Mark Seely and Gale Tallis, and I was welcomed to join just this past month. We clearly have a great deal of work to do to keep The Folly moving in the right direction, but it's clear that there is a great amount of passion within the staff, board and the community. We're going to do great things together. - Sean Barnard
We're excited to have this local entrepreneur and community supporter join the Folly Theater Board of Directors. We know that he will bring new ideas and an amazing work ethic to revitalize the Grand Lady of Twelfth Street!
You can learn more about
Sean Barnard
on his
LinkedIn
and more about his business,
Bambou Salons & Spas LLC
on their website:
www.BambouSalons.com
, their
Facebook
, 
LinkedIn
, and Instagrams: 
Blue Springs
or 
Overland Park
.