Grammy-nominated songwriter and piano sensation, Jim Brickman, will continue to entertain fans in February with "Share The Love" LIVE Virtually. A portion of each ticket purchased to this LIVE event will benefit the Folly Theater. Fans and their families can enjoy this unique virtual concert experience from the comfort of home while supporting the arts during this challenging time.
Brickman will bring the LIVE concert experience up close and personal with his "LOVE BY REQUEST: concerts filled with his own hit songs such as, "Love of My Life," "Destiny," "Angel Eyes" and "Valentine." Brickman will warm the hearts of all as sweet sounds love bringing family and friends together to Share the Love.
The Jim Brickman's Valentine's tradition continues, with a front-row experience like never before.
Tickets
$40 Earlybird before February 1st.  $50 starting on February 1st.
Please use Code loveft to benefit the Folly.
**This event is presented by a rental client. The content of this event does not necessarily reflect the views or opinions of the Folly Theater, its staff, or the board of directors.

Sunday February 14, 2021

9:00 PM

$40, $50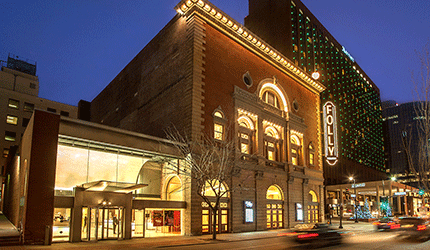 LOCATION
The Folly Theater
300 West 12th Street
Kansas City, MO 64105
Ticket Office 816.474.4444